Westin Style Meeting & Event
Meetings are an opportunity to connect with colleagues and explore new ideas. When you hold your meetings at Westin, we remove the distractions so your group can focus on the business at hand for an effective and successful session. The Westin Resort Nusa Dua, Bali is also one of the city's most esteemed addresses for any kind of event: corporate and business meetings, or private receptions and group accommodation.
| | | | | | | |
| --- | --- | --- | --- | --- | --- | --- |
| | | Meeting Planner Guide | | | | | New Look of BICC |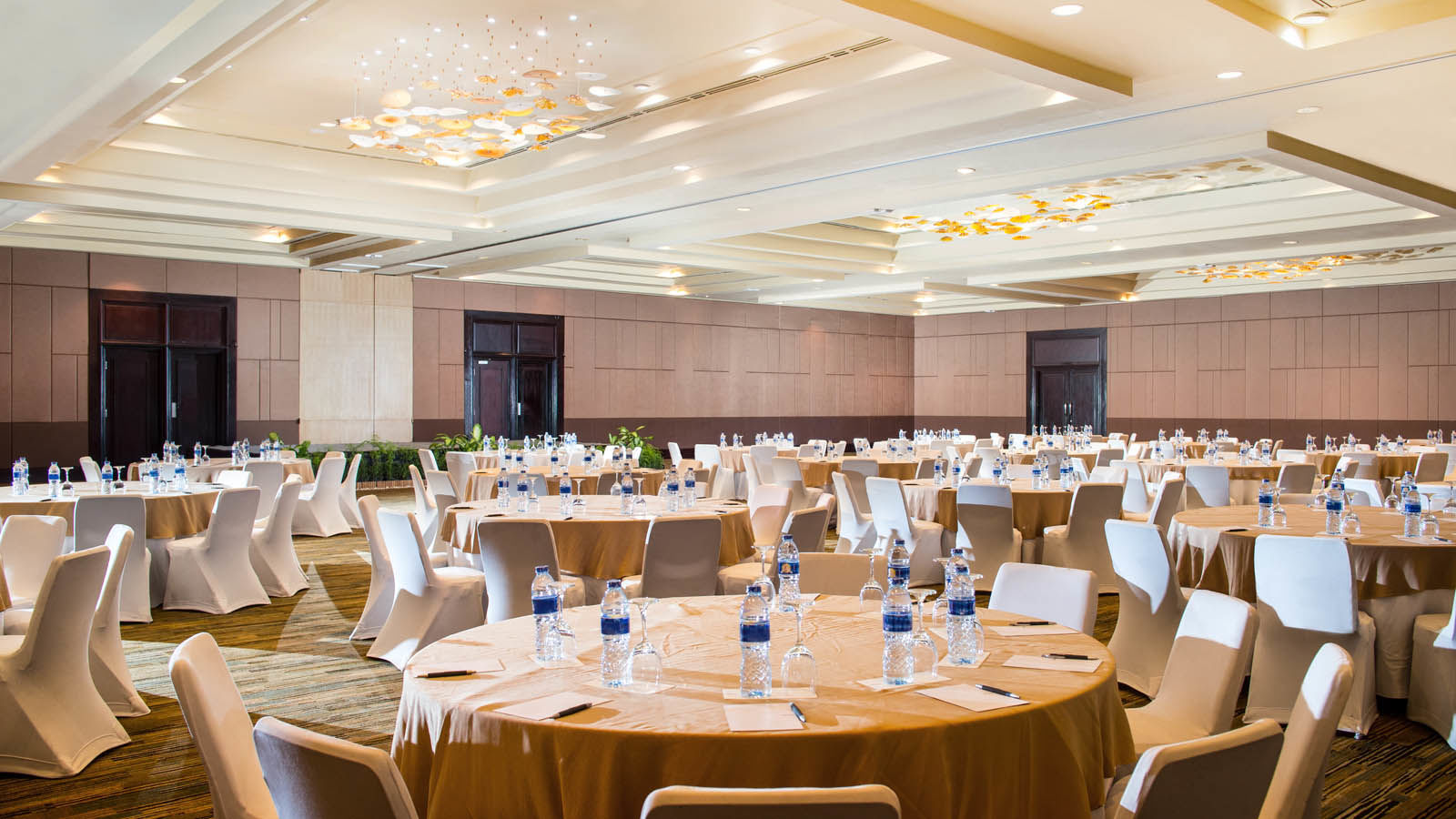 Endless Possibilities

If you are seeking high-end catering services for your event, look no further. The Westin Resort Nusa Dua, Bali's seasoned catering specialists will take care of all your needs, enabling you to concentrate on the planning of either a small or large scale function for up to 2000 guests.

An exceptional choice of creative cuisine ranging from original Indonesian to Japanese, Indian and western to accommodate all taste preferences is prepared exclusively by the Resort's culinary team. There are even healthy dining options to refresh the palate from our SuperFoodRx menus. Your guests can take delight in a tasty selection of hors d'oeuvres and super-sized cocktails followed by scrumptious buffets or elegant course-by-course meals.

Conference Requirements
Full Day Meeting Package ( 2 x coffee break, 1 x lunch) starts from IDR 950,000 Net per person.
Half Day Meeting Package (1x coffee break , 1 x lunch) starts from IDR 850,000 Net per person.
Conference Package Inclusions:
Complimentary use of one main meeting room. Additional rooms for breakout or parallel sessions will be charged separately based on per room per day.
Free flow of water in the conference room.
Complimentary writing pads and pens.
Complimentary use of built-in lighting, air-conditioning.
Complimentary standard set up and decoration.
Prices are inclusive of 11% service charge and 10% government tax.

To start planning for your Westin Style Event, please contact our specialist or call us at 062 361 771906.




Terms & Conditions