THINGS TO DO IN NUSA DUA
Local Attractions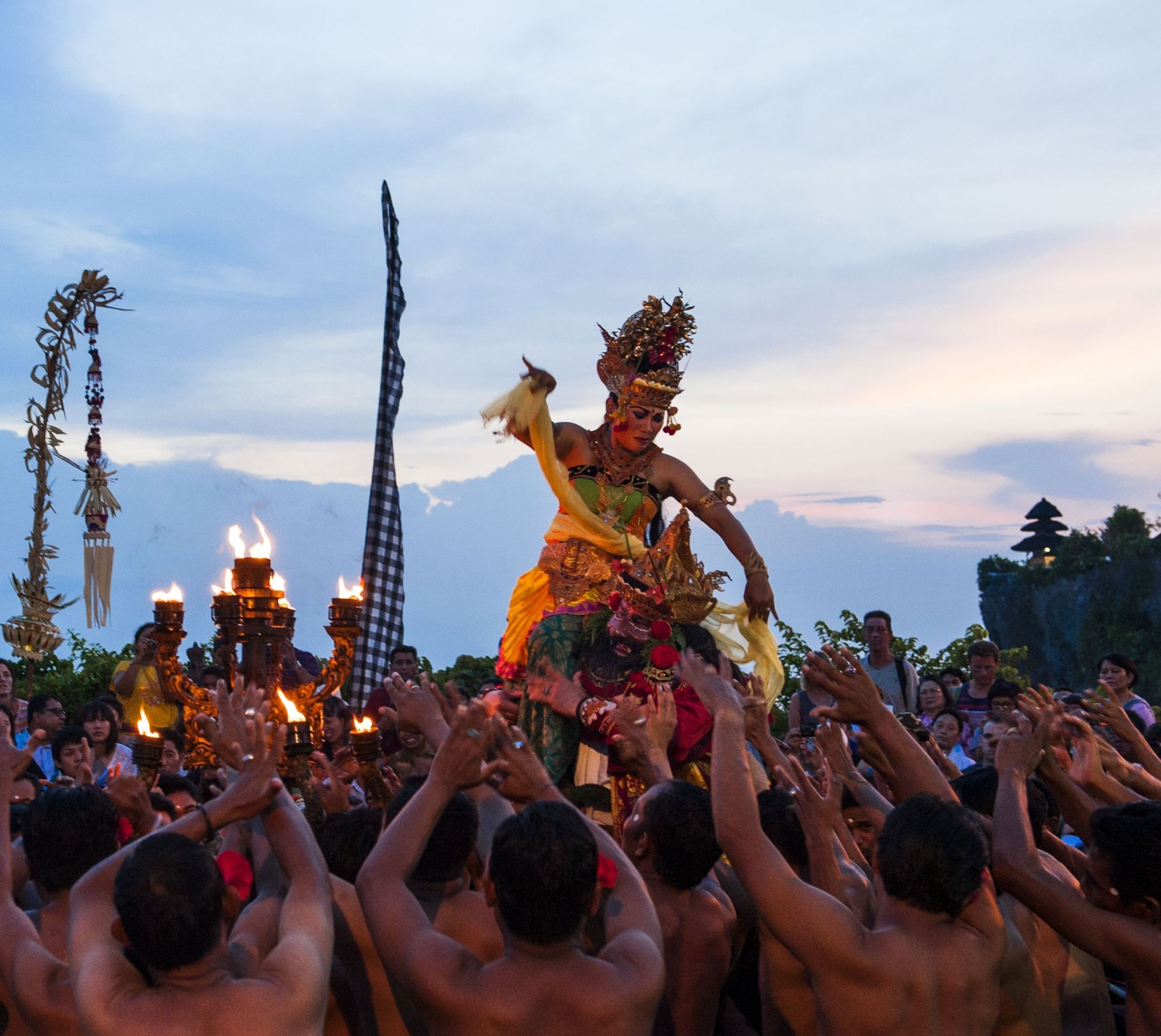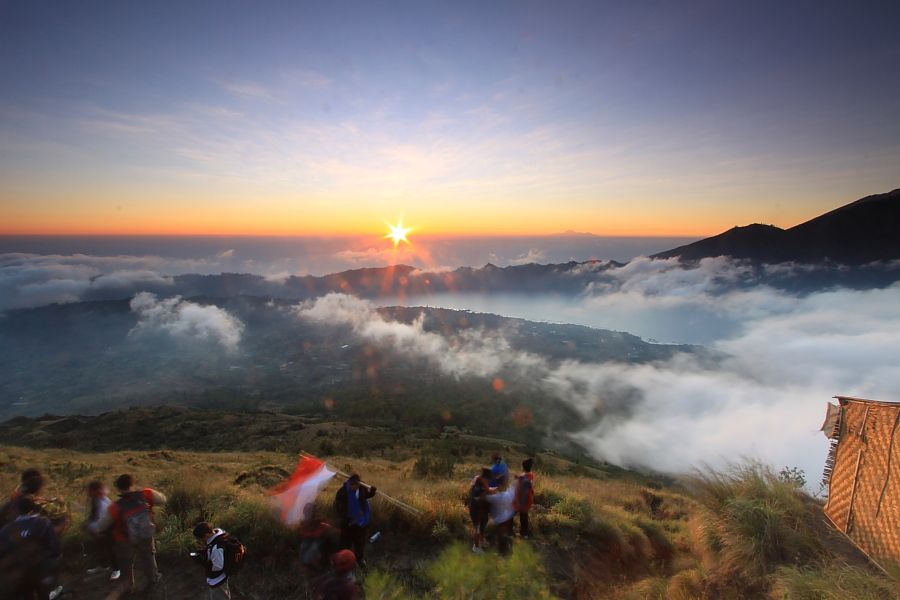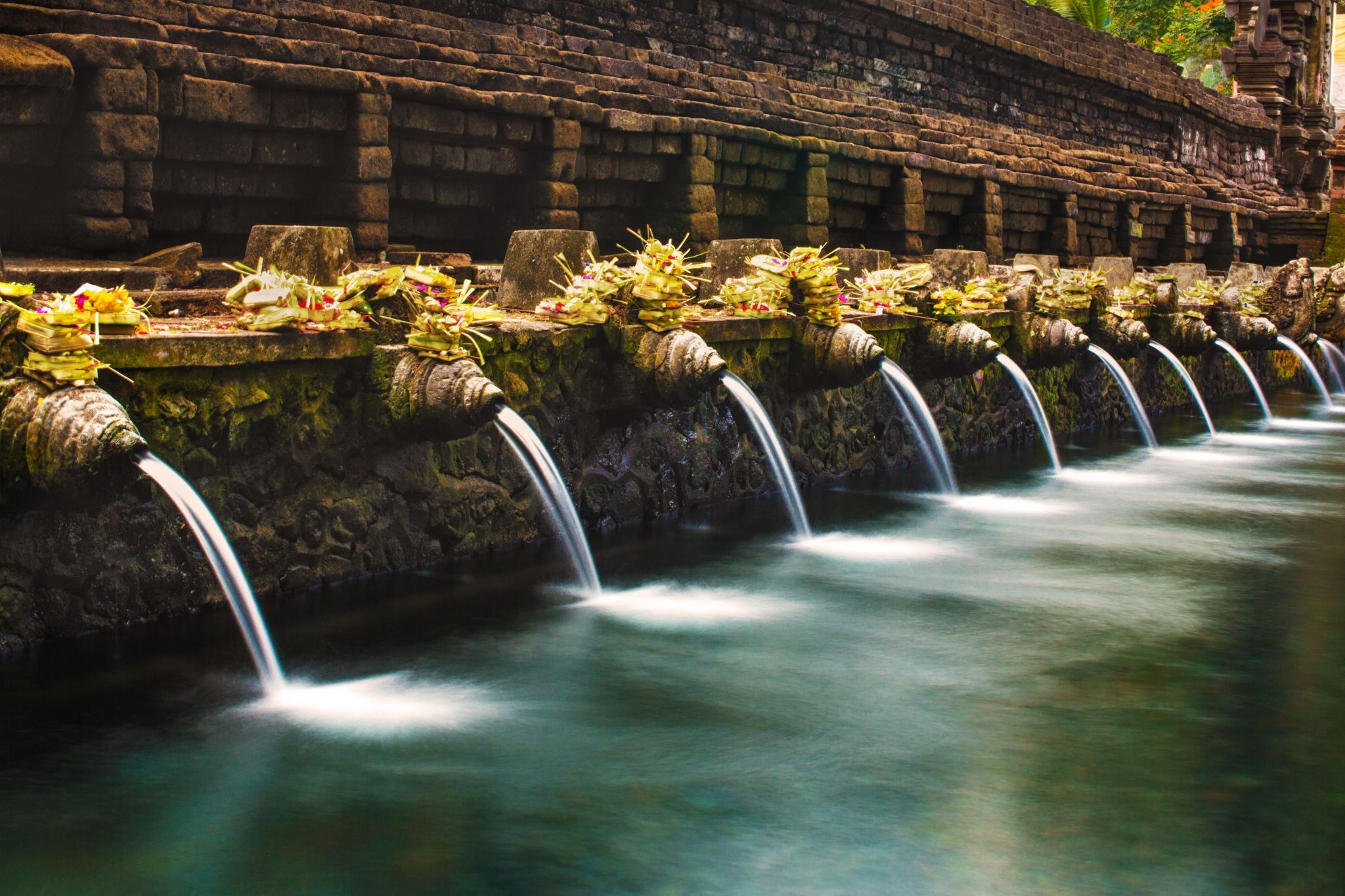 Escape the world and recharge at the idyllic Nusa Dua, Bali – home to some of the island's finest attractions and activities. Located just 10 kilometers from the international airport and 25 minutes from the vivacious Kuta, Legian, and Seminyak districts, Nusa Dua exceeds all expectations as a world-class tourist destination and is among the best places to visit in Bali.
Tropical coral reefs protect the magnificent beaches of Nusa Dua, creating the ideal beachfront escape. The area boasts the most enthralling range of things to do on the beach – from adrenaline-inducing water sports to games, dining, and relaxation – all easily accessible from The Westin Resort Nusa Dua's beach.
Temples and cultural attractions are in abundance. From Geger Temple that is housed atop a cliff to the peaceful yet majestic Garuda Wisnu Kencana, Nusa Dua has it all. Most awe-inspiring is Puja Mandala, the temple whose name means hill of worship, as it hosts a Buddhist temple, a Hindu temple, a Catholic Church, a Protestant Church, and a Mosque.
For retail-therapy, look no further than Nusa Dua's Bali Collection, just minutes from the resort. The luxury, outdoor shopping center is home to local and international brands as well as beachside gear. Find souvenirs, local delicacies, and craft at Bali Collection's large department store.
Alternatively, relax and play at the nearby Bali National Golf Club, 10 minutes away from the resort. The golf club was designed to emulate Hawaiian style, complete with landscaped gardens, and venues overlooking the ocean. The championship golf course consists of three distinct environments throughout the 18-hole course, ensuring you get the best experience regardless of your skill level.
Local Attractions
Sanur 20.0 km/12.4 miles

Goa Lawah 50.0 km/31.1 miles
Nearby Destinations
Seminyak 25.0 km/15.5 miles

Denpasar 28.0 km/17.4 miles

Ubud Art Village 40.0 km/24.9 miles

Singaraja 100.0 km/62.1 miles
Recreation
Kuta Beach and Shopping Area 13.0 km/8.1 miles

Waterbom Park 15.0 km/9.3 miles

Blue Point Surfing Spot 30.0 km/18.6 miles

Whitewater Rafting 38.0 km/23.6 miles

Lake of Bedugul 60.0 km/37.3 miles
Shopping
Bali Collection Shopping Gallery 0.5 km/0.3 miles

Istana Kuta Galleria 15.0 km/9.3 miles
Entertainment
Batu Bulan Culture Performance 35.0 km/21.8 miles
Arts & Culture
Pacifica Art Museum 0.5 km/0.3 miles
Uluwatu Cliff 25.0 km/15.5 miles
Bali Museum 28.0 km/17.4 miles
Tanah Lot Temple 40.0 km/24.9 miles
Kintamani and Lake of Batur 50.0 km/31.1 miles
Beratan Lake in Bedugul 60.0 km/37.3 miles
Community
Bali International Convention Center 0.1 km/0.0 miles
STP (Nusa Dua Tourism College) 5.0 km/3.1 miles
Jimbaran Clinic 5.0 km/3.1 miles
Graha Asih Hospital 12.0 km/7.5 miles
Bali International Medical Center (BIMC) 15.0 km/9.3 miles
Udayana University 15.0 km/9.3 miles
Warmadewa University 25.0 km/15.5 miles
Sanglah General Hospital 28.0 km/17.4 miles
Besakih Temple 95.0 km/59.0 miles
Golf
Nirwana Bali Golf Club 40.0 km/24.9 miles
Government Offices
Italian Consulate 8.0 km/5.0 miles
Norwegian Consulate 8.0 km/5.0 miles
Danish Consulate General 8.0 km/5.0 miles
Austrian Consulate 18.0 km/11.2 miles
Consulate of the Netherlands 18.0 km/11.2 miles
Swiss Consulate 18.0 km/11.2 miles
British Consulate 18.0 km/11.2 miles
Dutch Consulate 18.0 km/11.2 miles
Consulate of Czech Republic 25.0 km/15.5 miles
German Consulate 25.0 km/15.5 miles
Swedish Consulate 25.0 km/15.5 miles
French Consulate 25.0 km/15.5 miles
United States Consulate 25.0 km/15.5 miles
Finnish Consulate 25.0 km/15.5 miles
Australian Consulate 28.0 km/17.4 miles
Japanese Consulate 28.0 km/17.4 miles
Mexican Consulate 28.0 km/17.4 miles
Spanish Consulate 40.0 km/24.9 miles