Nourish Your Body at The Westin Resort Nusa Dua's Satiating Restaurants
WELCOME > RESTAURANTS & BARS
With numerous restaurants and bars to choose from, dining at The Westin Resort Nusa Dua is always a pleasure, as we take you on a culinary journey to experience the best of Balinese and international dining.
Feel-good in our beautiful indoor settings as you dine on the exotic foods of the island or rejoice in the beauty of the horizon at our beachfront restaurants while you taste the world-renowned Balinese seafood selection. At our bars, sample the wide range of cocktails and fresh fruit juices to keep you refreshed under the sun.
From relaxing healthy poolside lunches to indulgent seafood dinners and authentic local meals, restaurants at The Westin Resort Nusa Dua offer the perfect mix of Balinese hospitality and international cuisine to ensure that you are well nourished during your time on the island.
Our open kitchen concept will truly satisfy your appetite with live cooking stations serving cuisine from around the globe. From the exotic flavors of Asia to healthy fare of the Mediterranean, let us take you on a tempting adventure filled with culinary delights. You are invited to enjoy a unique dining experience in the contemporary ambience of Seasonal Tastes.
Cuisine: Asian specialties, seafood and Western cuisine
Dress code: resort casual
Hours: 6:30AM to 10:30AM
Atmosphere: relaxing casual
Setting: semi al fresco with live cooking stations and kids dining area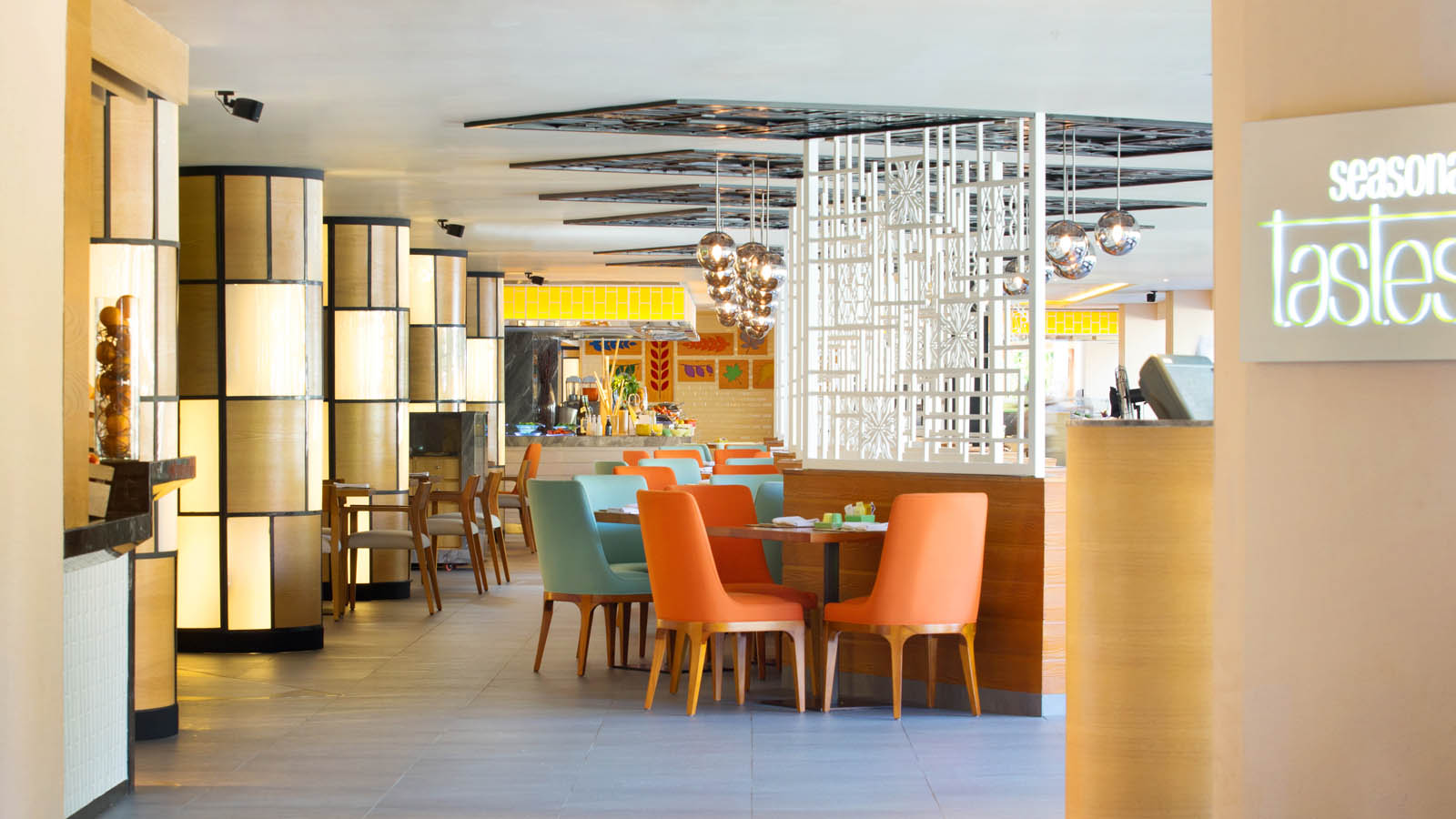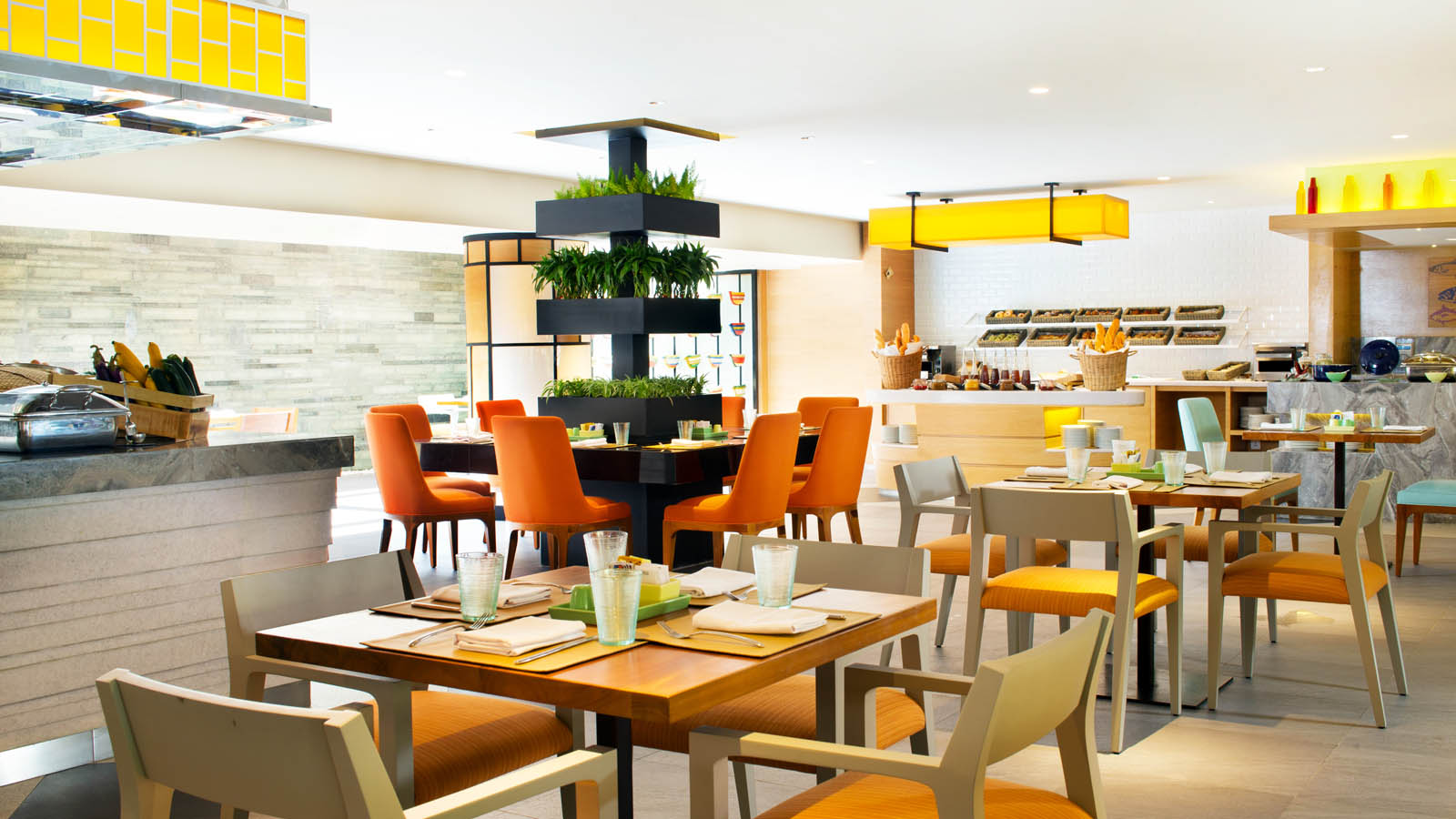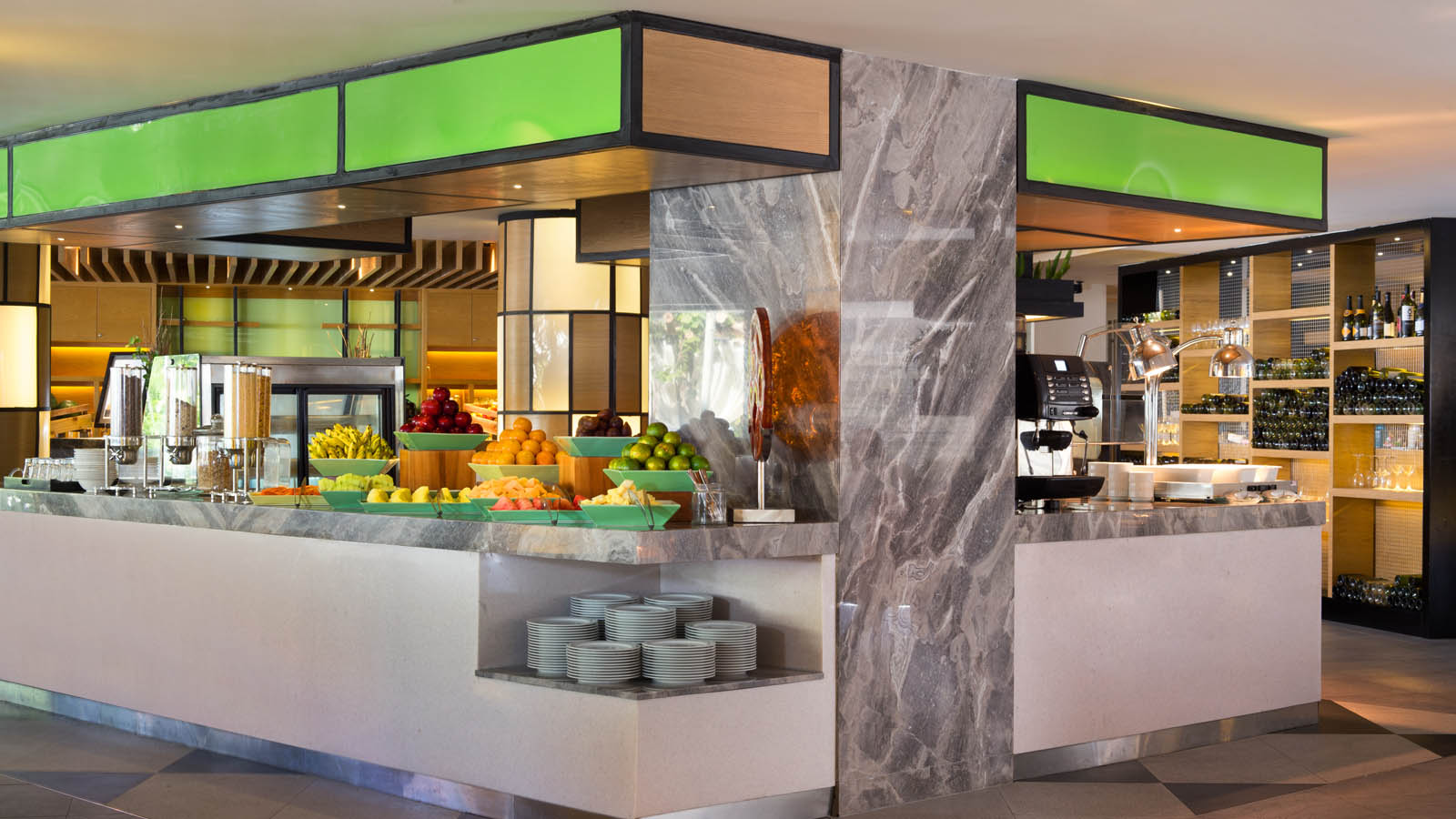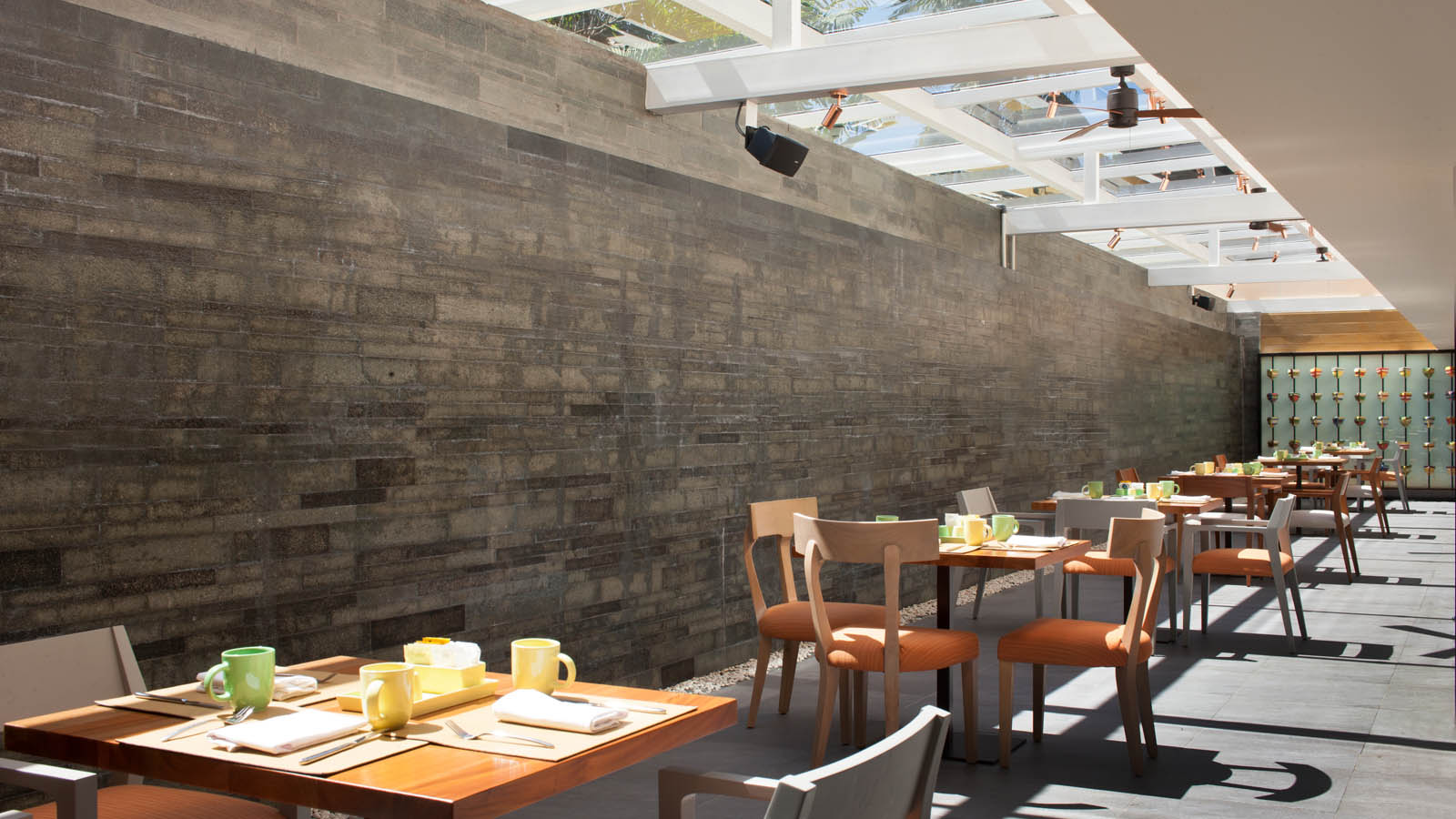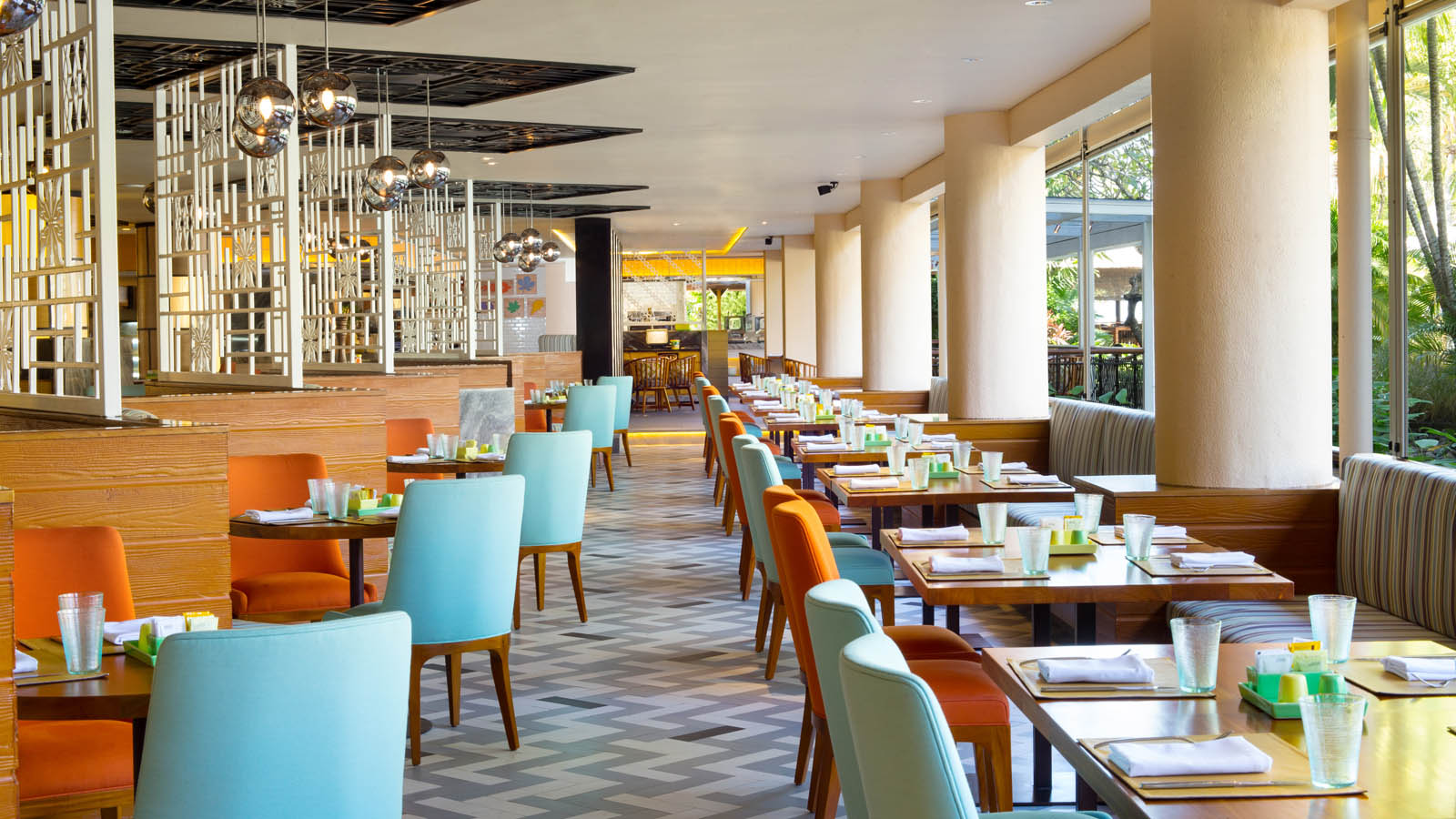 Velada is the perfect place to unwind at the end of the day in a vibrant setting over authentic Spanish bites and refreshing cocktails. Get sipping during our Happy Hour and treat yourself to a glass of fruity Sangria or try our signature Margarita to get you in the mood whilst listening to our live Jazz performance.
Cuisine: Spanish tapas
Dress code: resort casual
Hours: 5PM to 12:30AM, 7PM to 9PM (Happy Hours),
Atmosphere: contemporary
Setting: open kitchen and bar with combined seating
Menu: A La Carte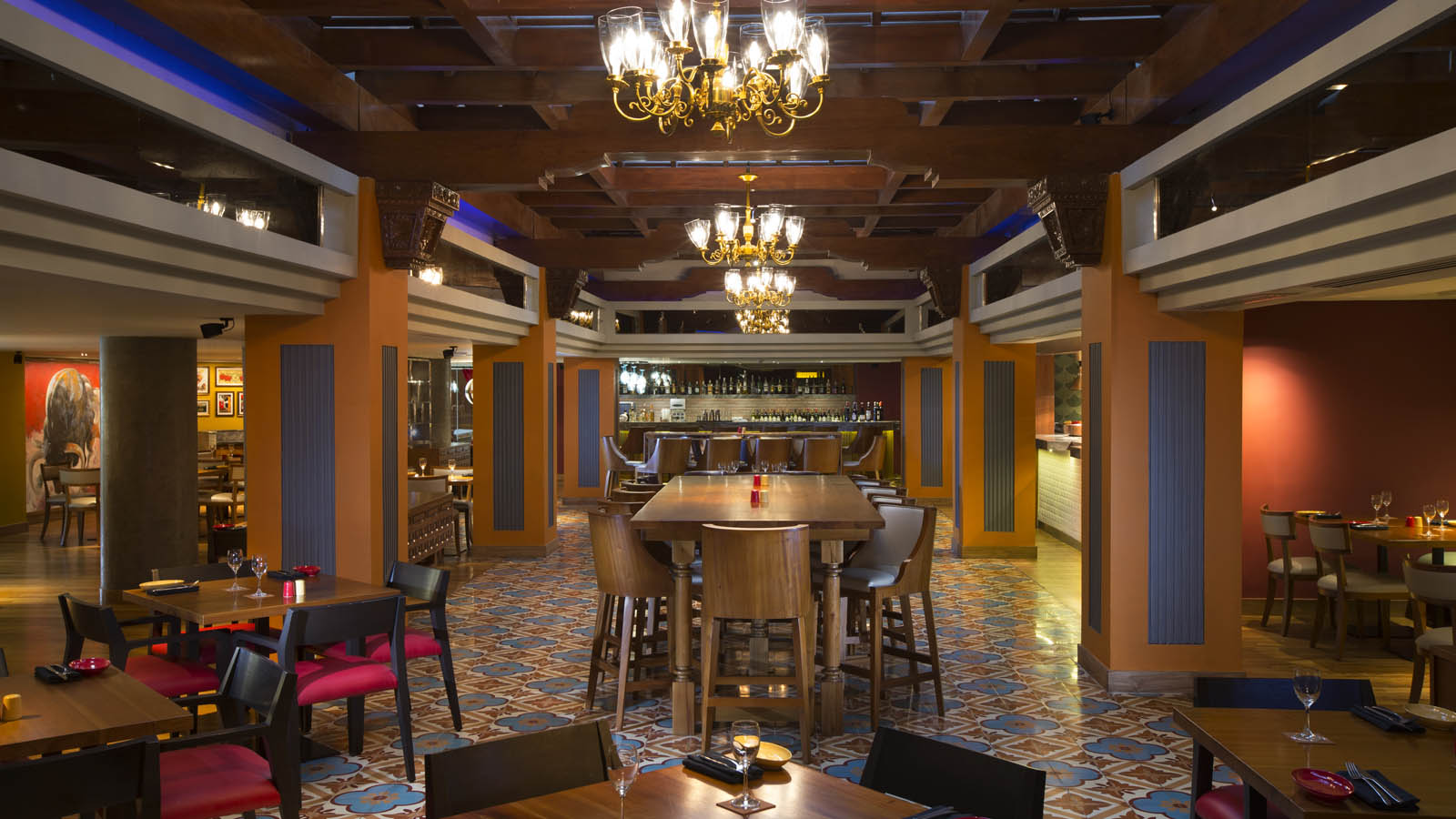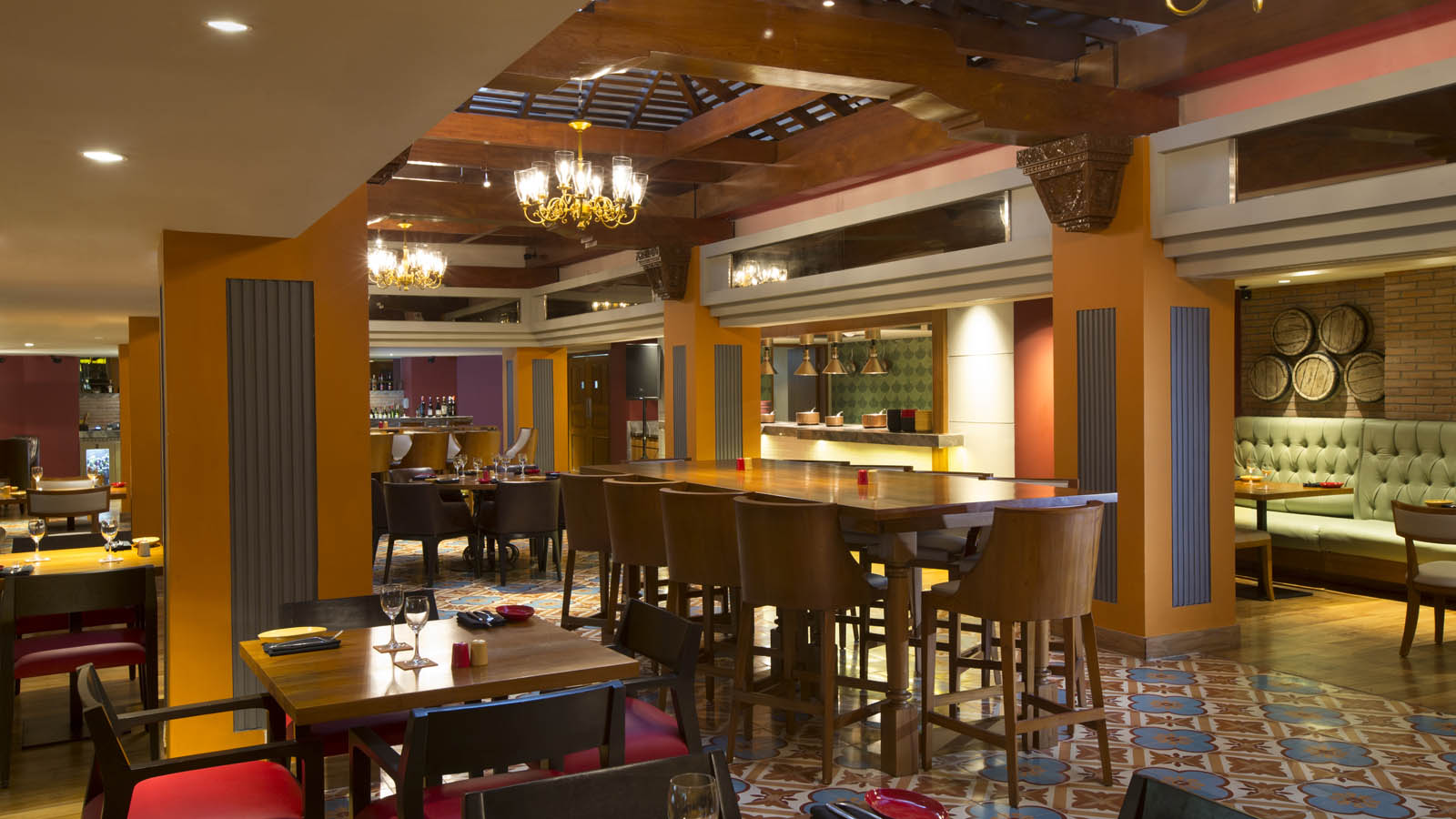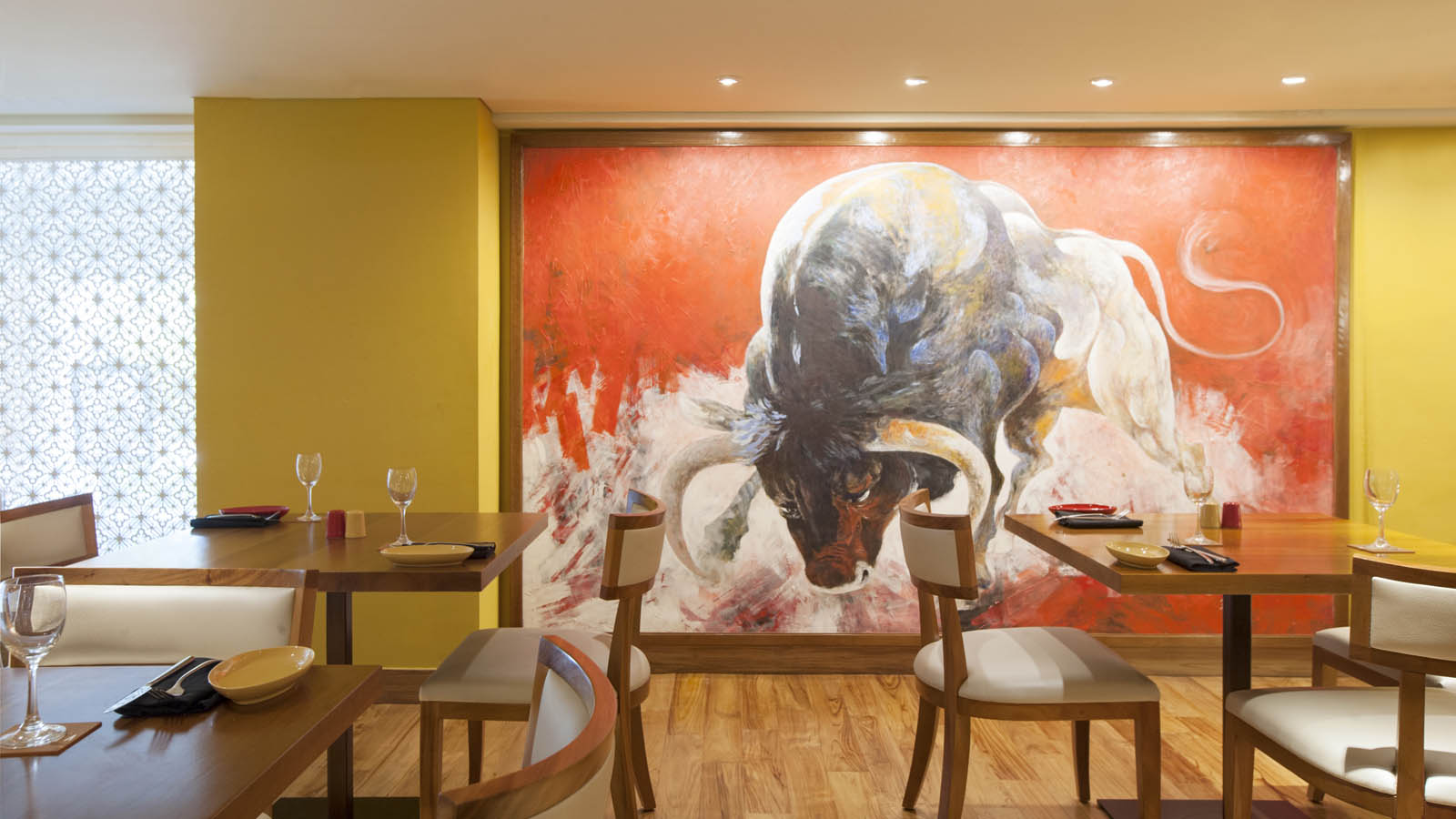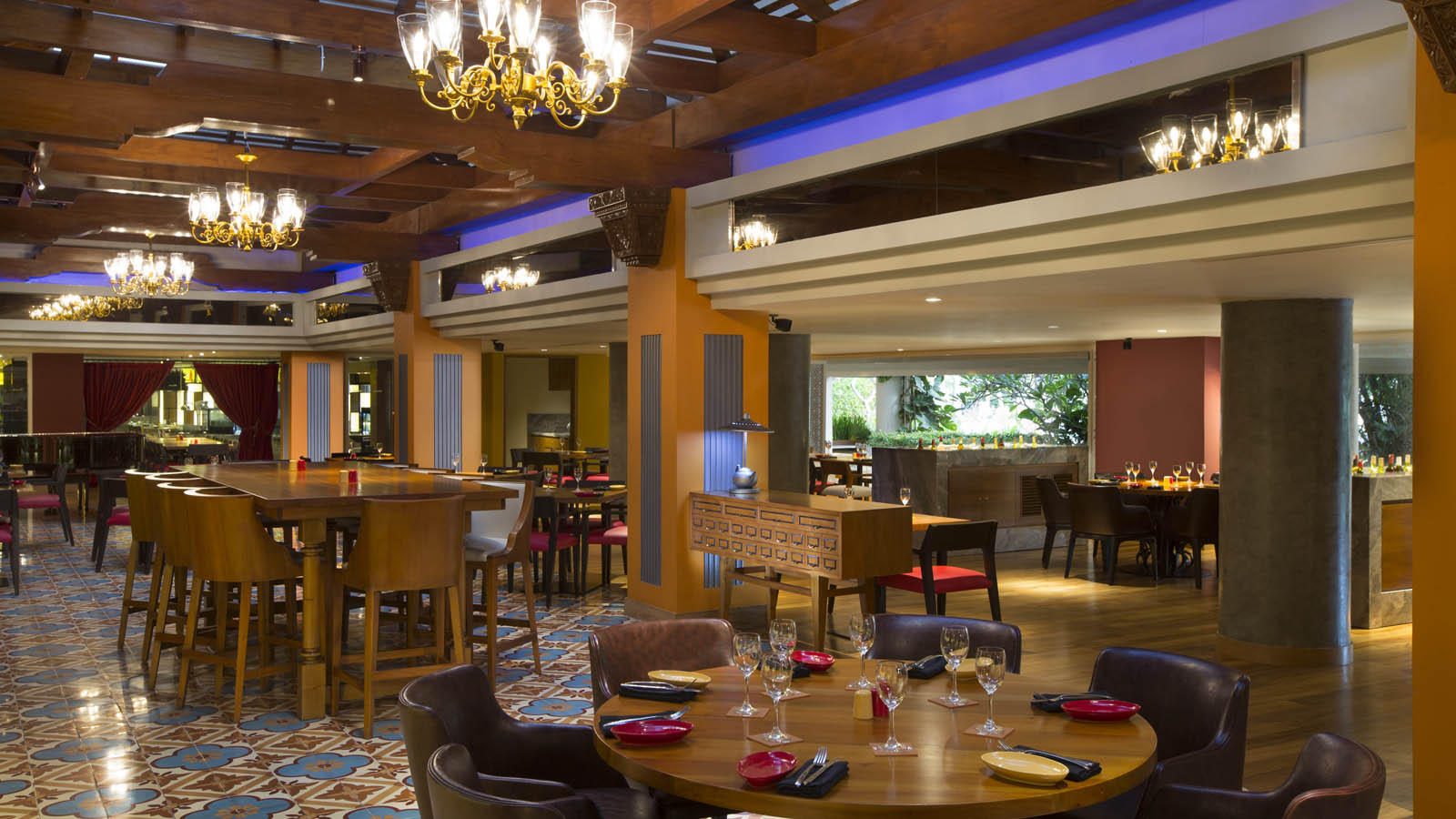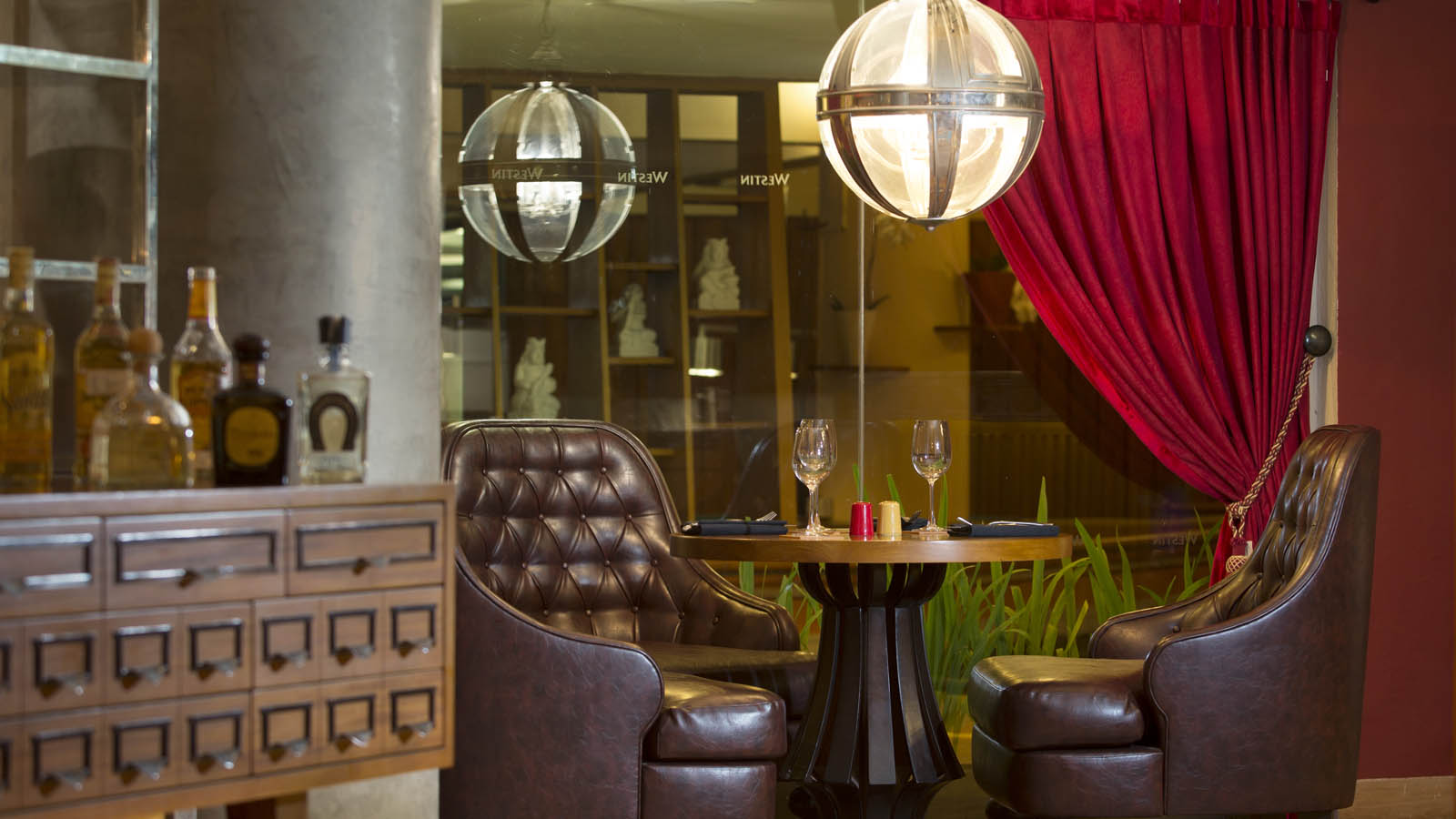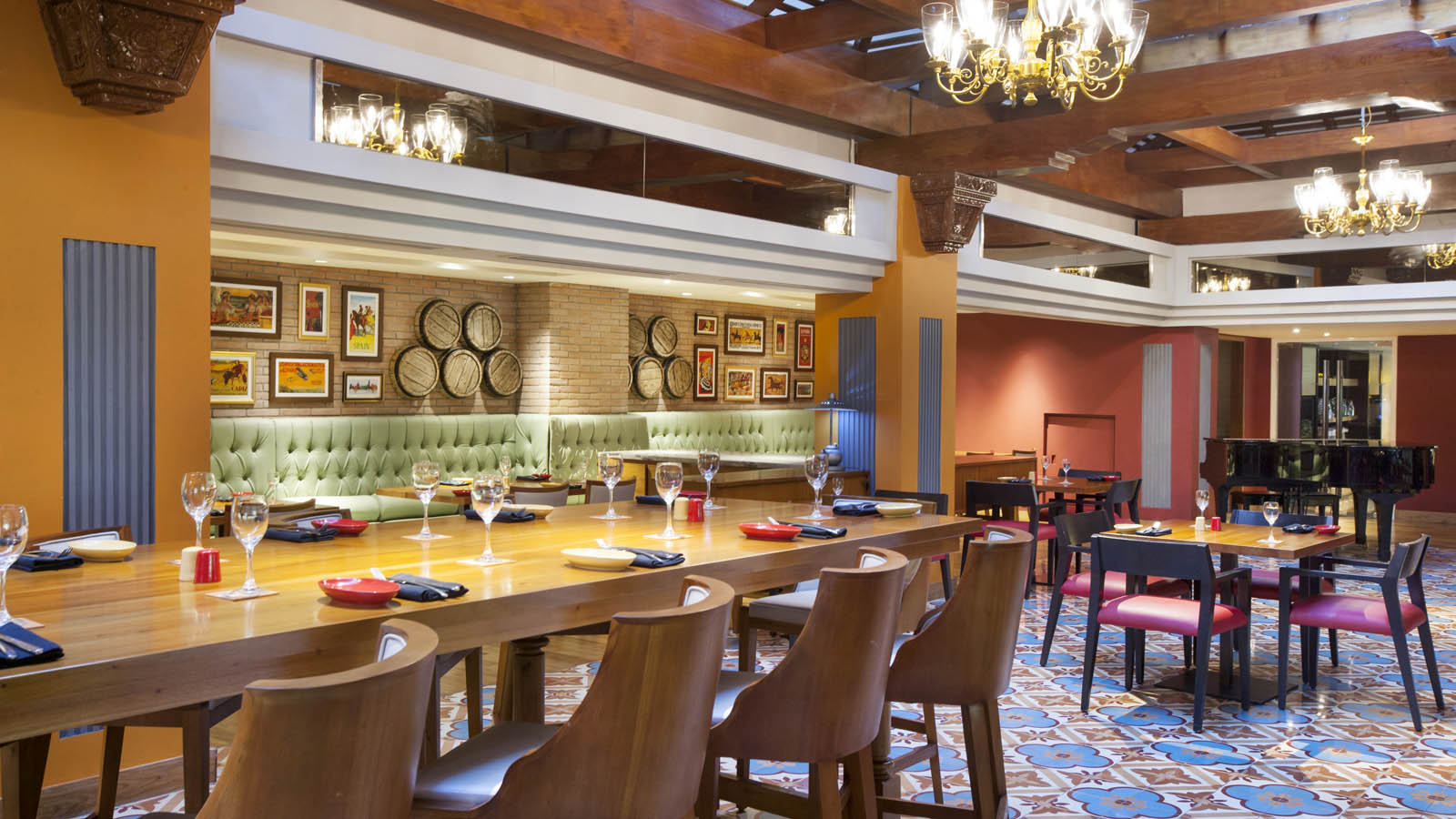 Just footsteps from the white sand beach of Nusa Dua, Ikan Restaurant looks over the Indian Ocean and promises a relaxed dining ambience. This beach restaurant in Bali serves authentic Balinese specialties, island-fresh seafood, and Western cuisine in an oceanfront setting.
Cuisine: Balinese specialties, seafood and Western cuisine
Dress code: resort casual
Hours: 11AM to 11PM; Bar open daily from 11AM to 1AM
Atmosphere: relaxed beach ambiance
Setting: open air with the Indian Ocean views
Menu: Lunch | Dinner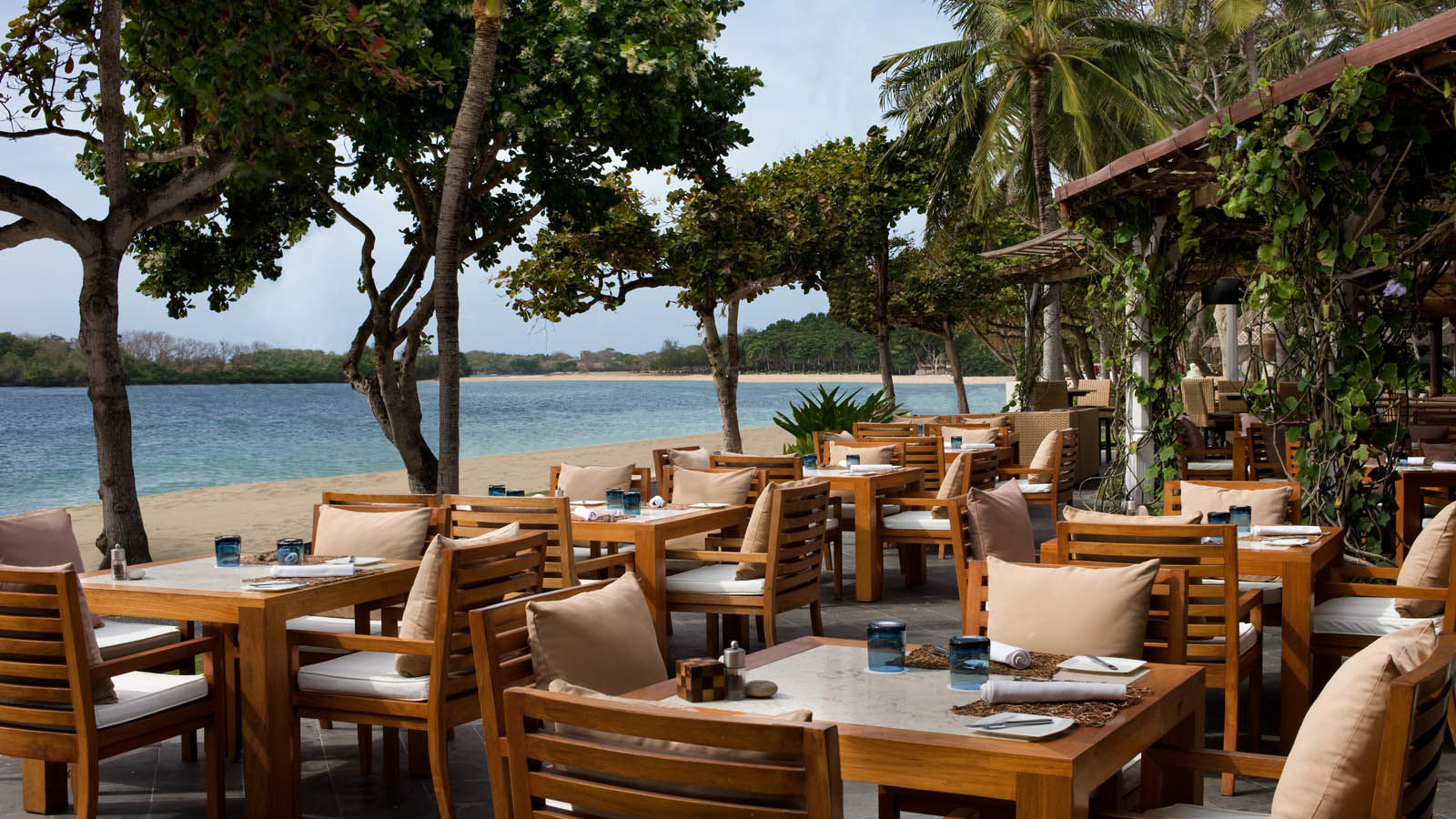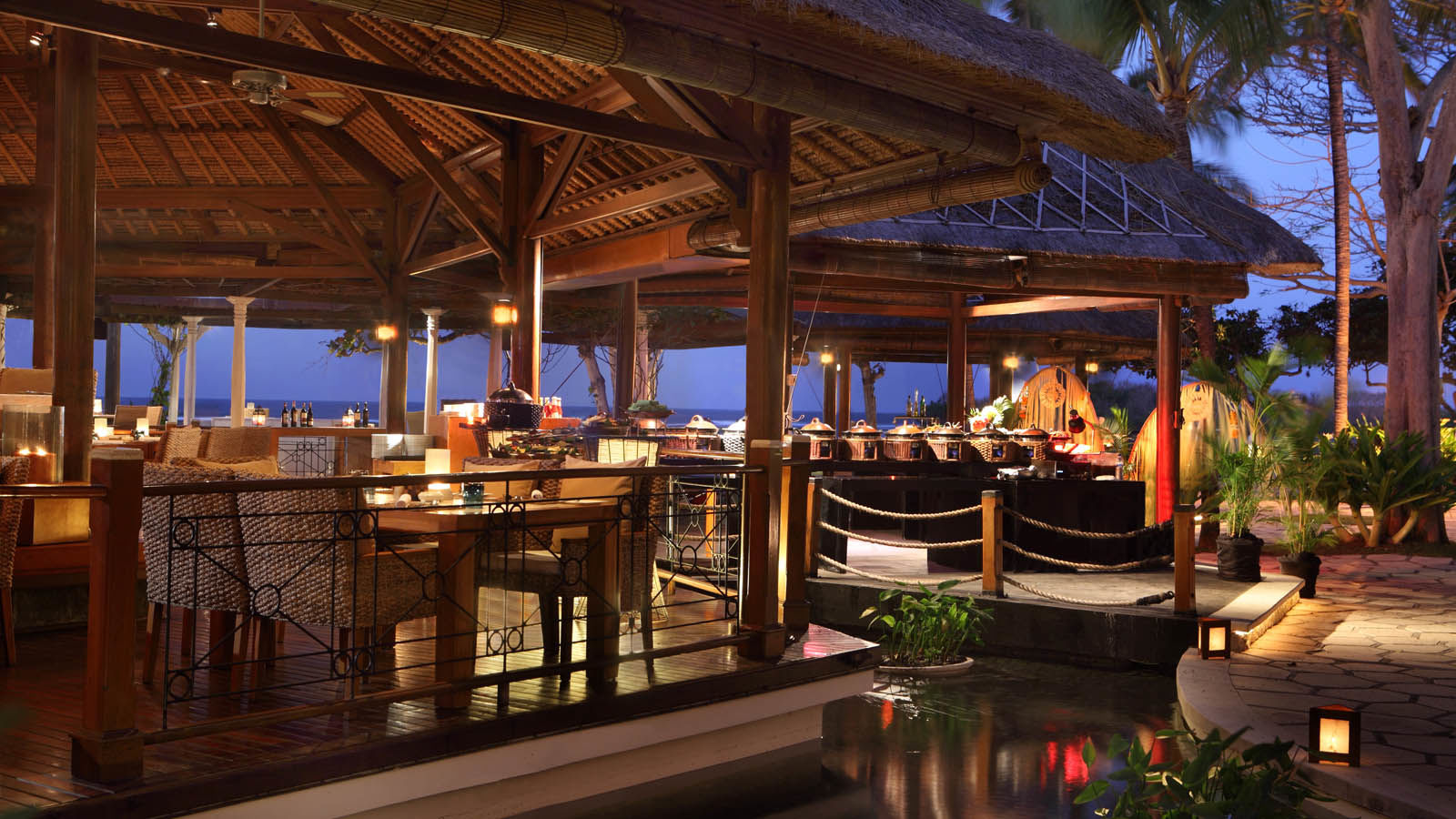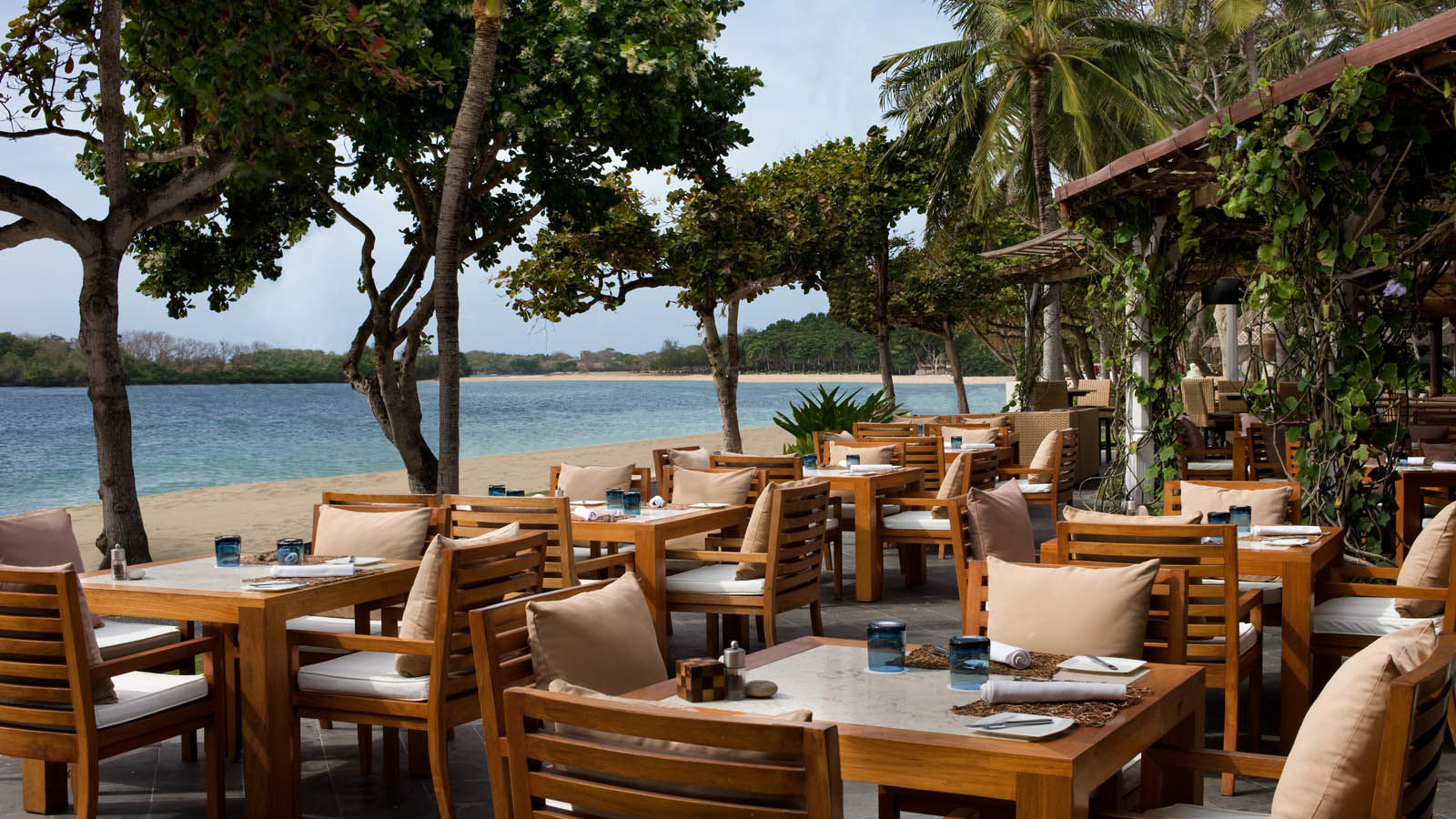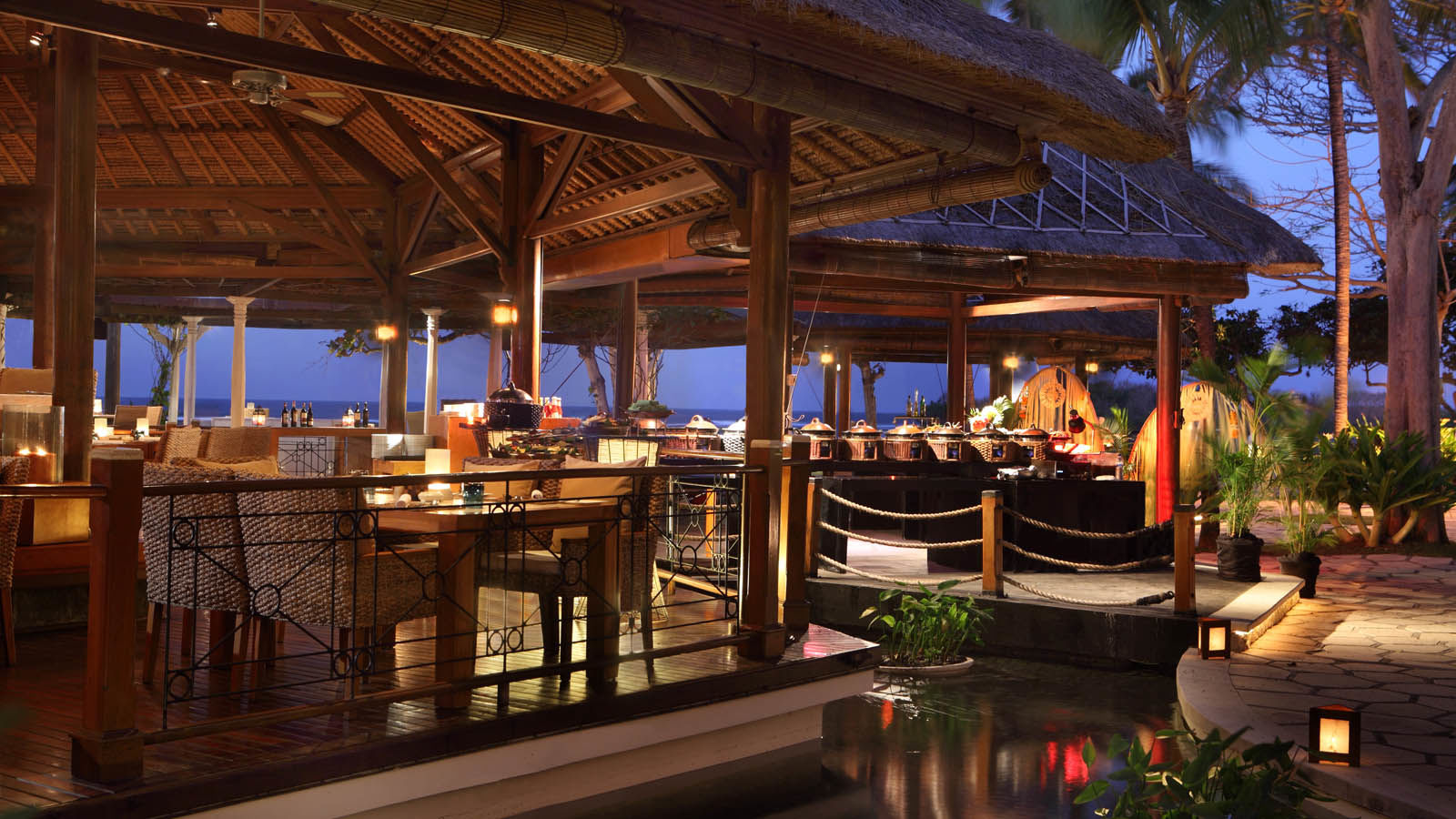 This lively eatery is the perfect place to bring the entire family for a delicious meal of authentic Italian cuisine. It is an inviting space that entices the senses with a colorful décor and the aroma of food being cooked in an open-concept kitchen. Feast on generous portions of classic pasta dishes, regional favorites and pizzas. Prego's weekly highlight is FunDay Family Brunch every Sunday.
Cuisine: Italian
Dress code: casual
Hours: 11:30AM to 11PM, 11:30AM to 3PM (FunDay Family Brunch on Sundays)
Atmosphere: upbeat, lively, modern
Setting: colorful décor / open plan kitchen
Menu: A La Carte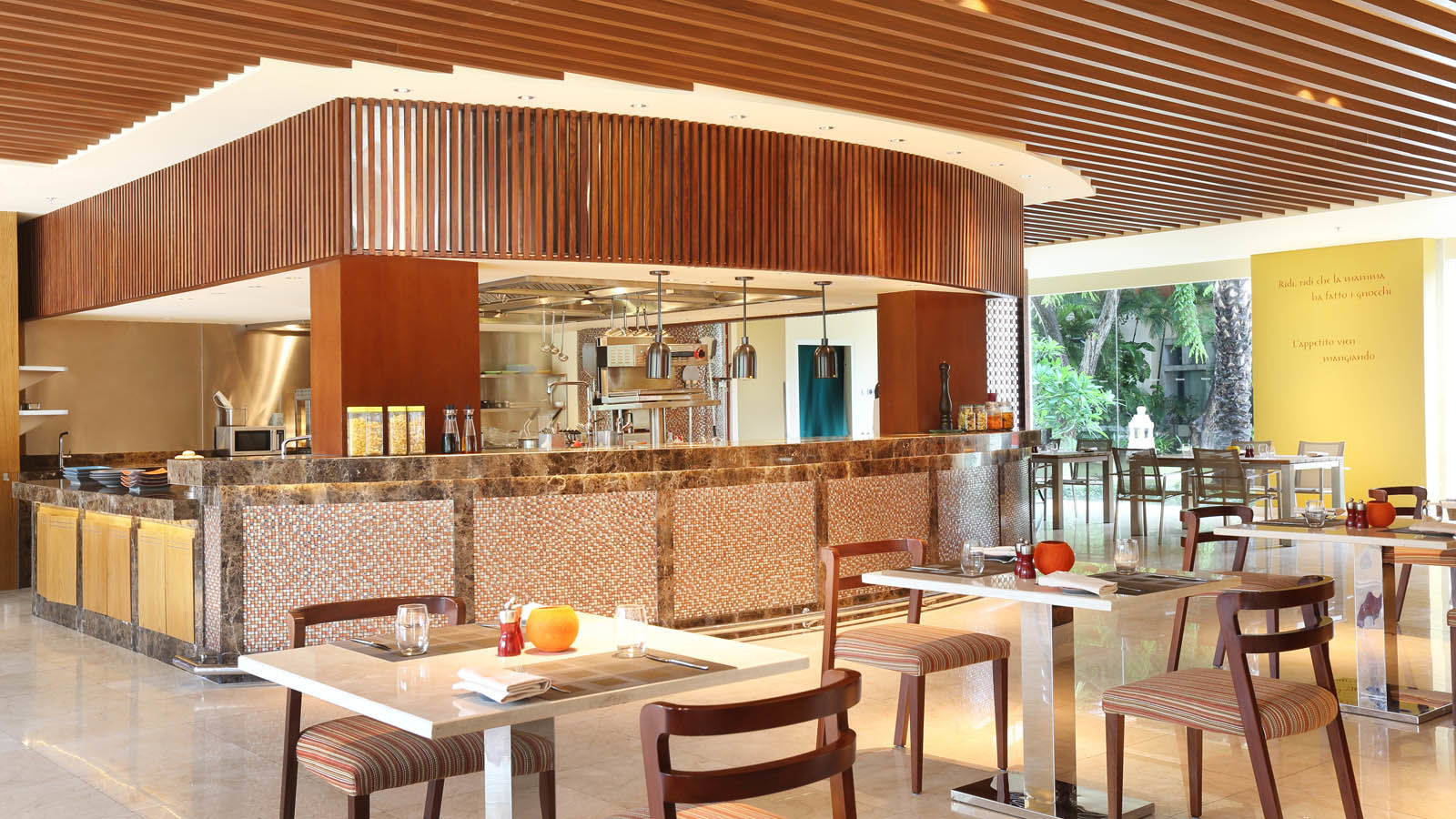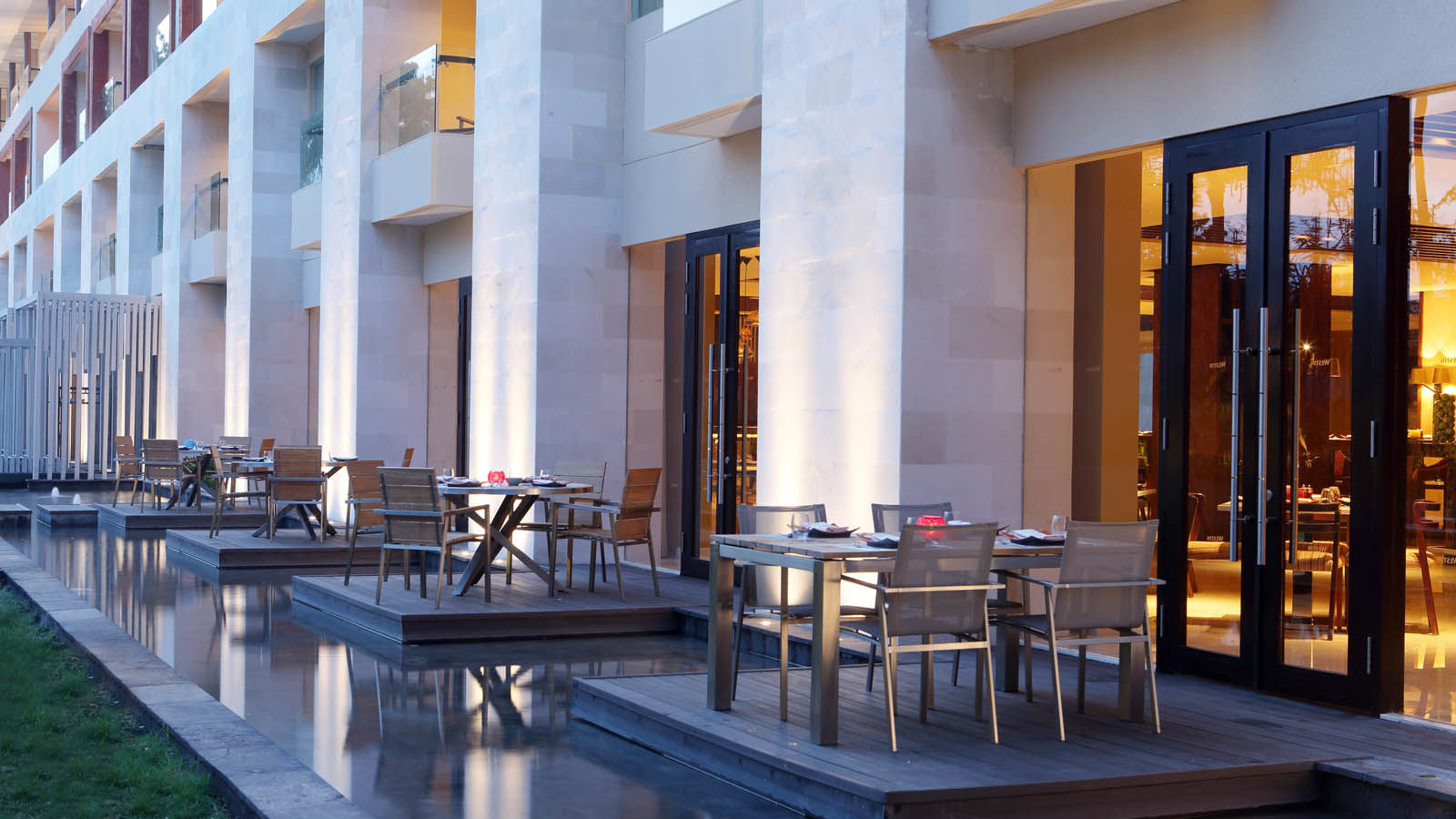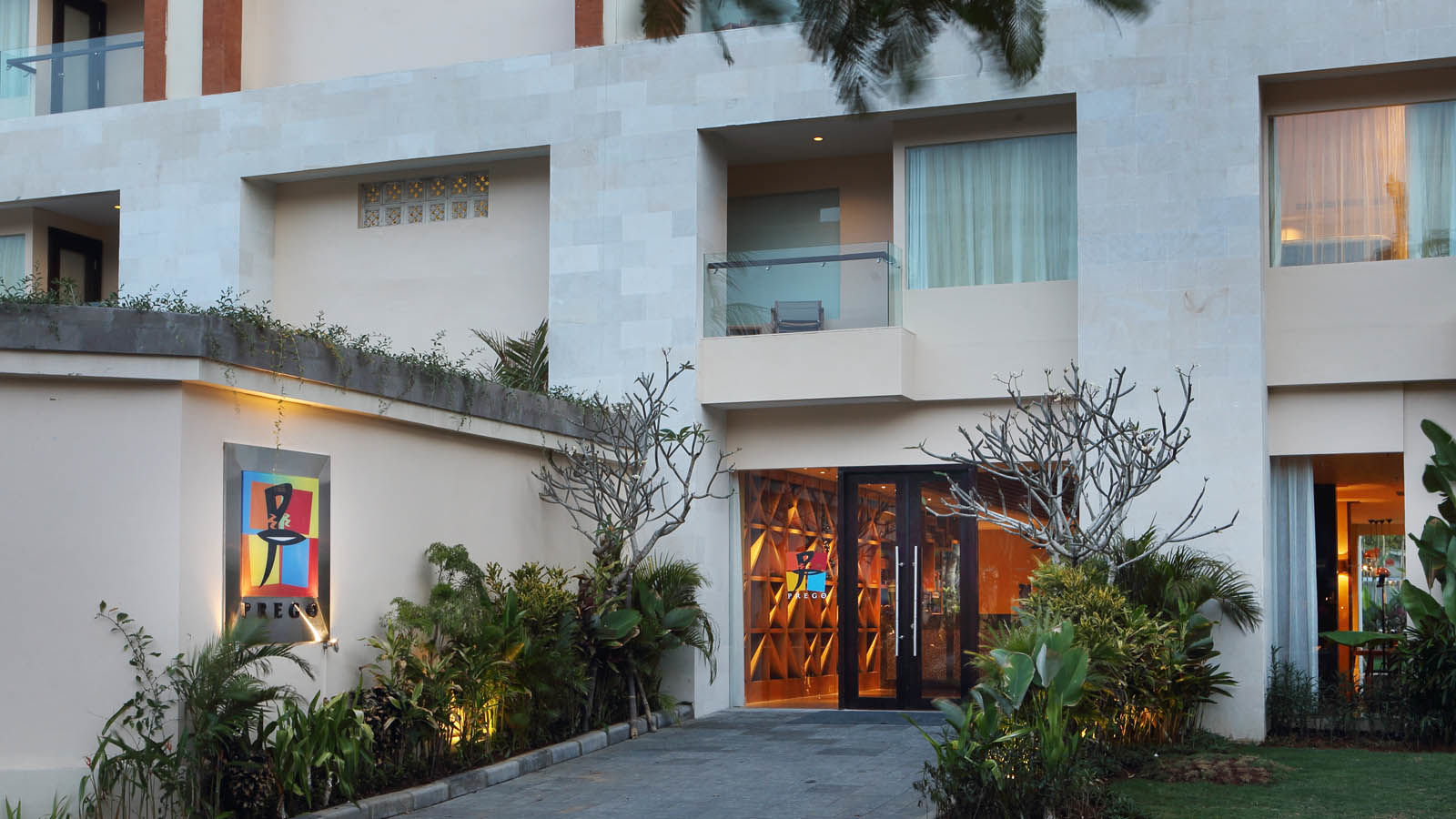 Hamabe combines modern and authentic Japanese cuisine of the very best quality. It features a robata grill, a traditional cooking method used by the fishermen of northern Japan. Other dining options include a sushi and sashimi counter, as well as teppanyaki tables to enjoy the theatrics of food being cooked before your eyes.
Cuisine: Japanese robata grill
Dress code: resort casual
Hours: 5:30PM to 10PM, 5:30PM to 8PM (family dining), 8PM to 10PM (adult only)
Atmosphere: contemporary
Setting: open kitchen and bar with combined seating
Menu: A La Carte | Kaiseki | Robatayaki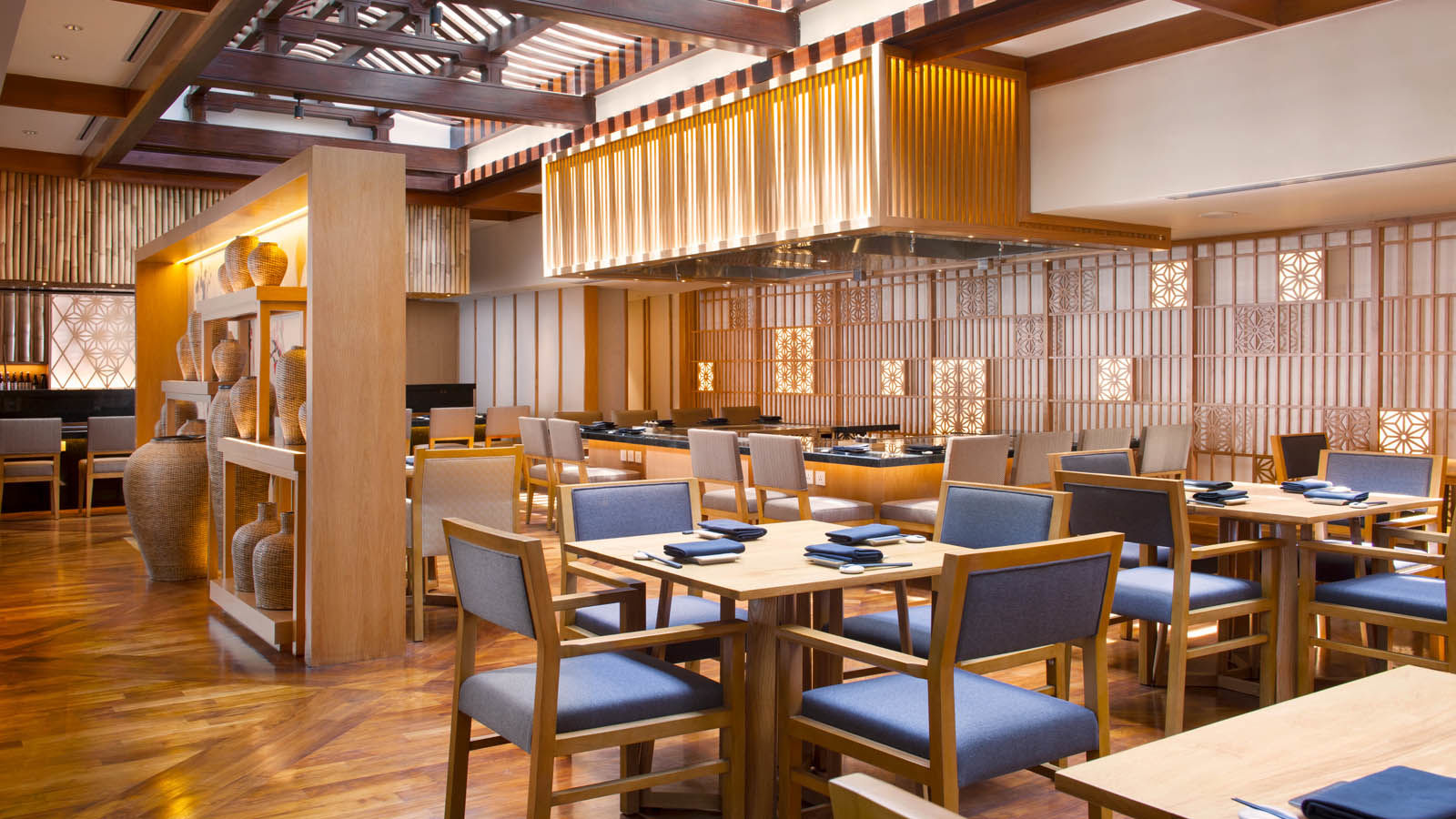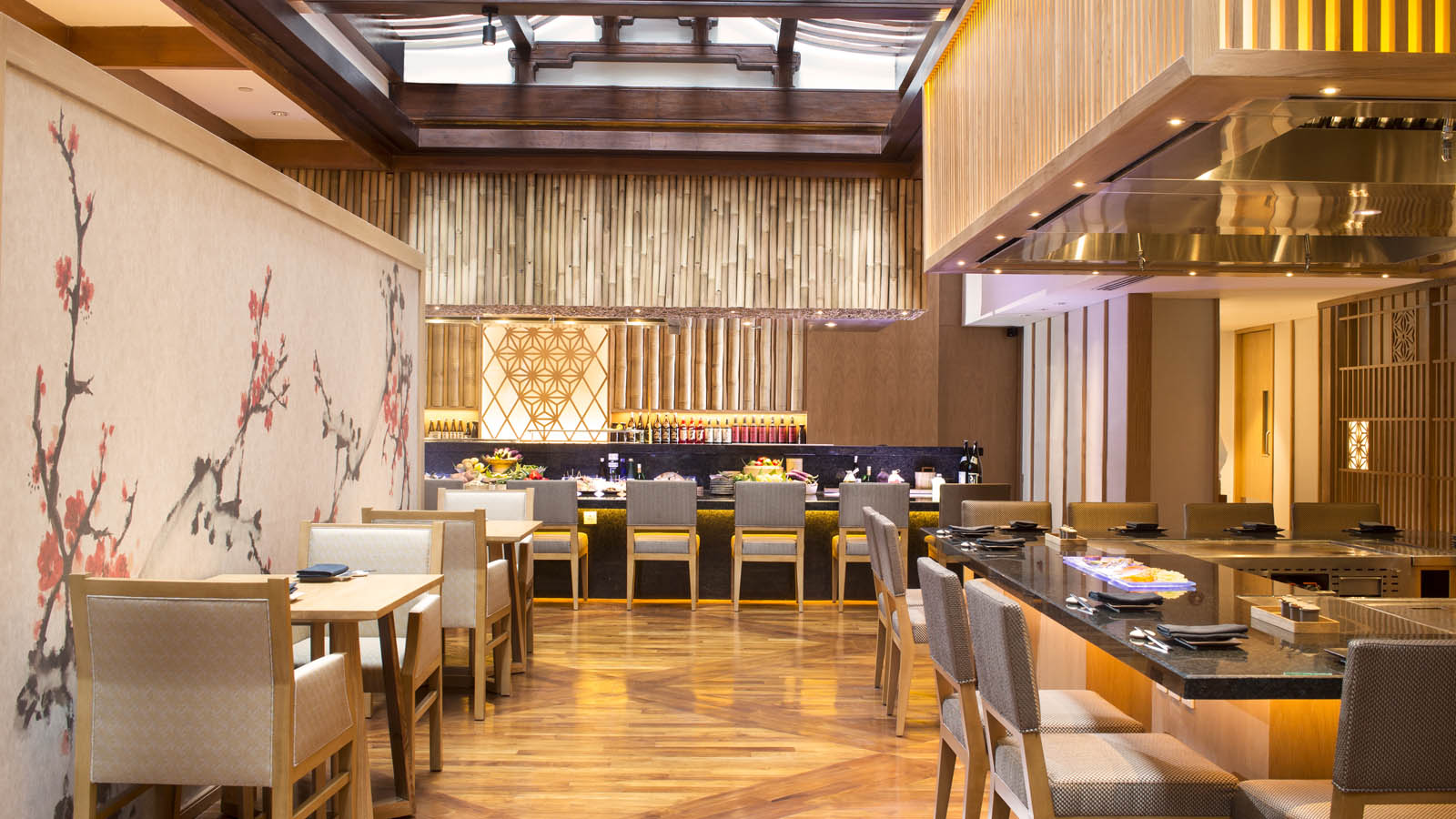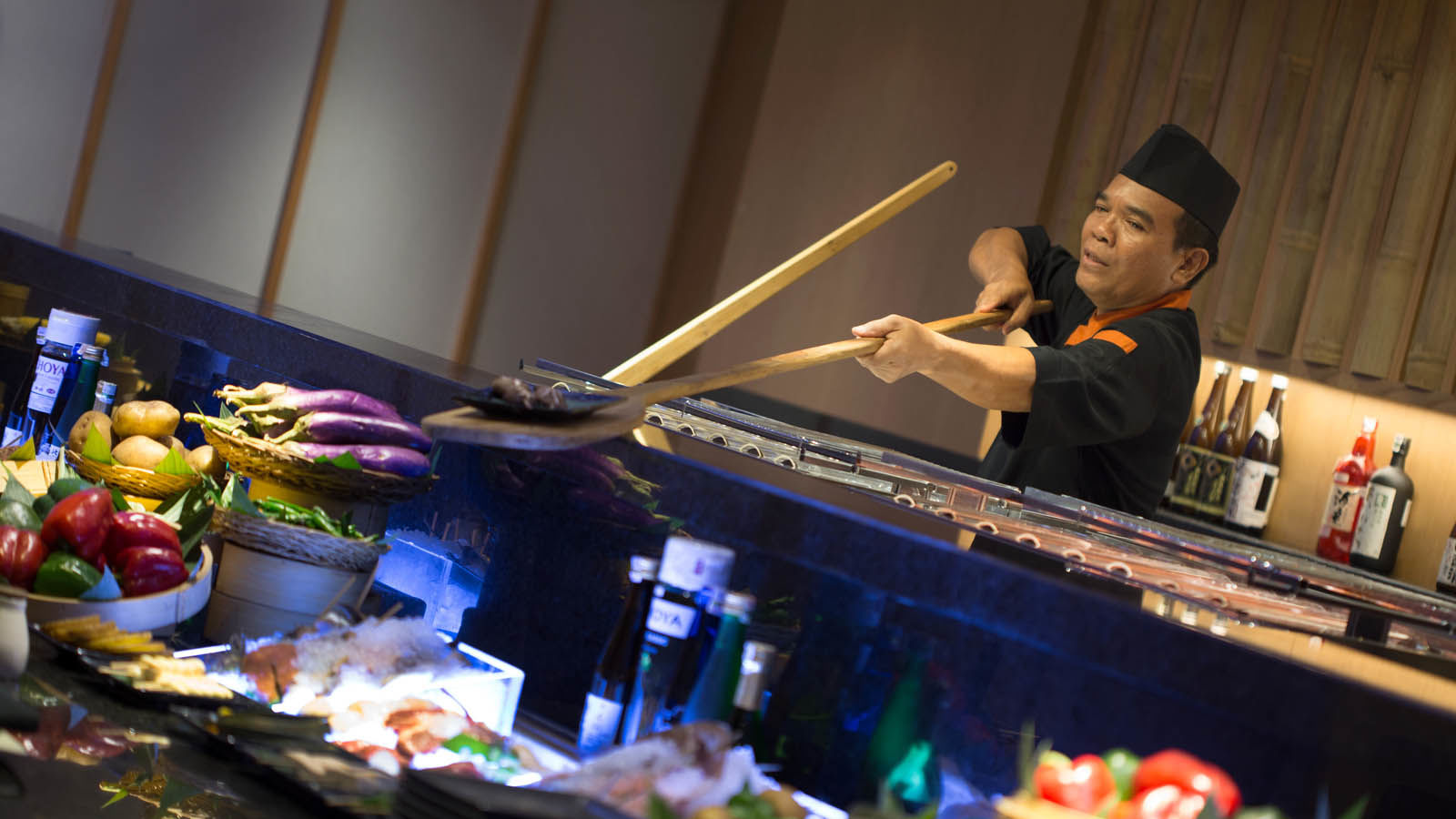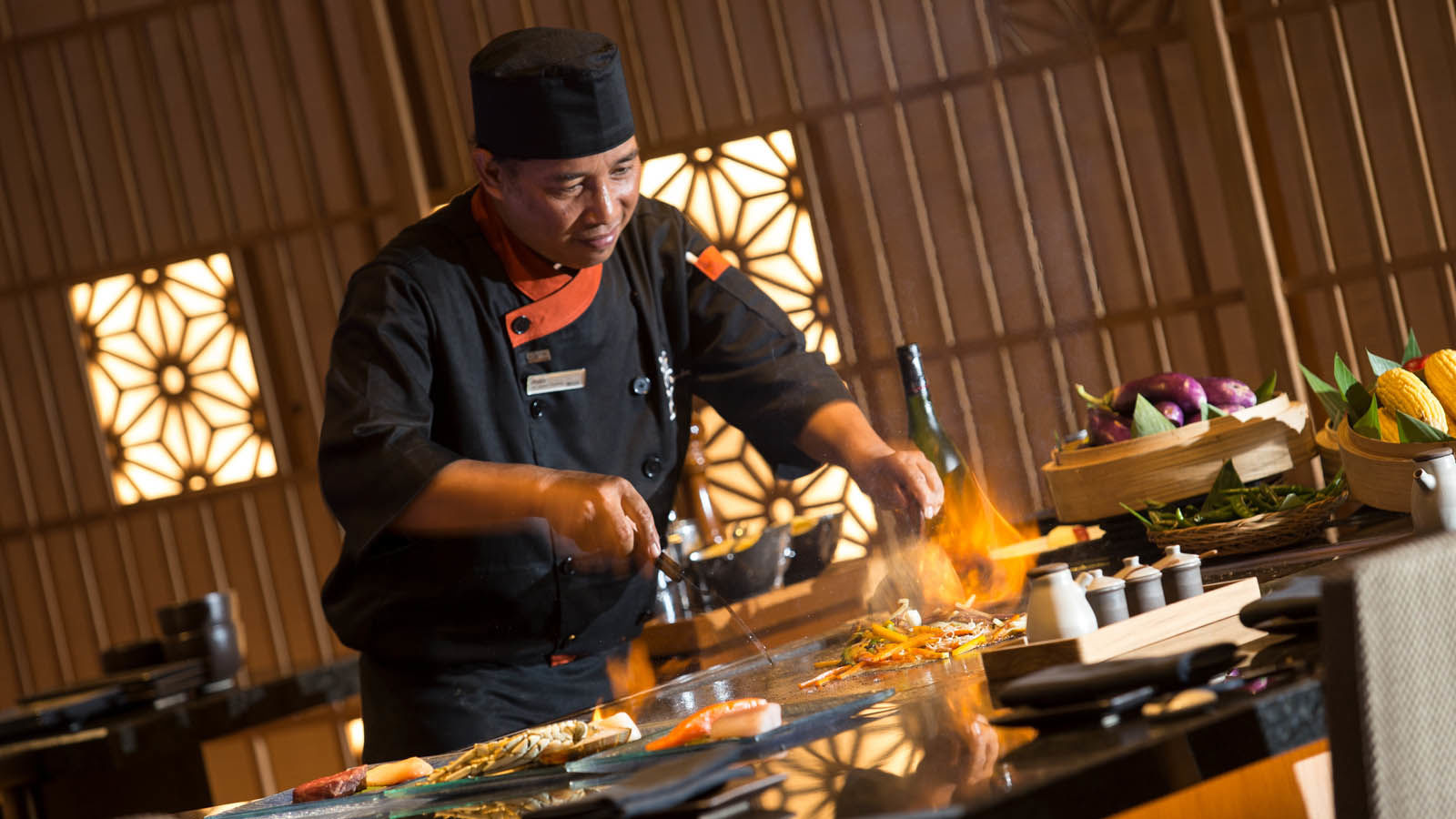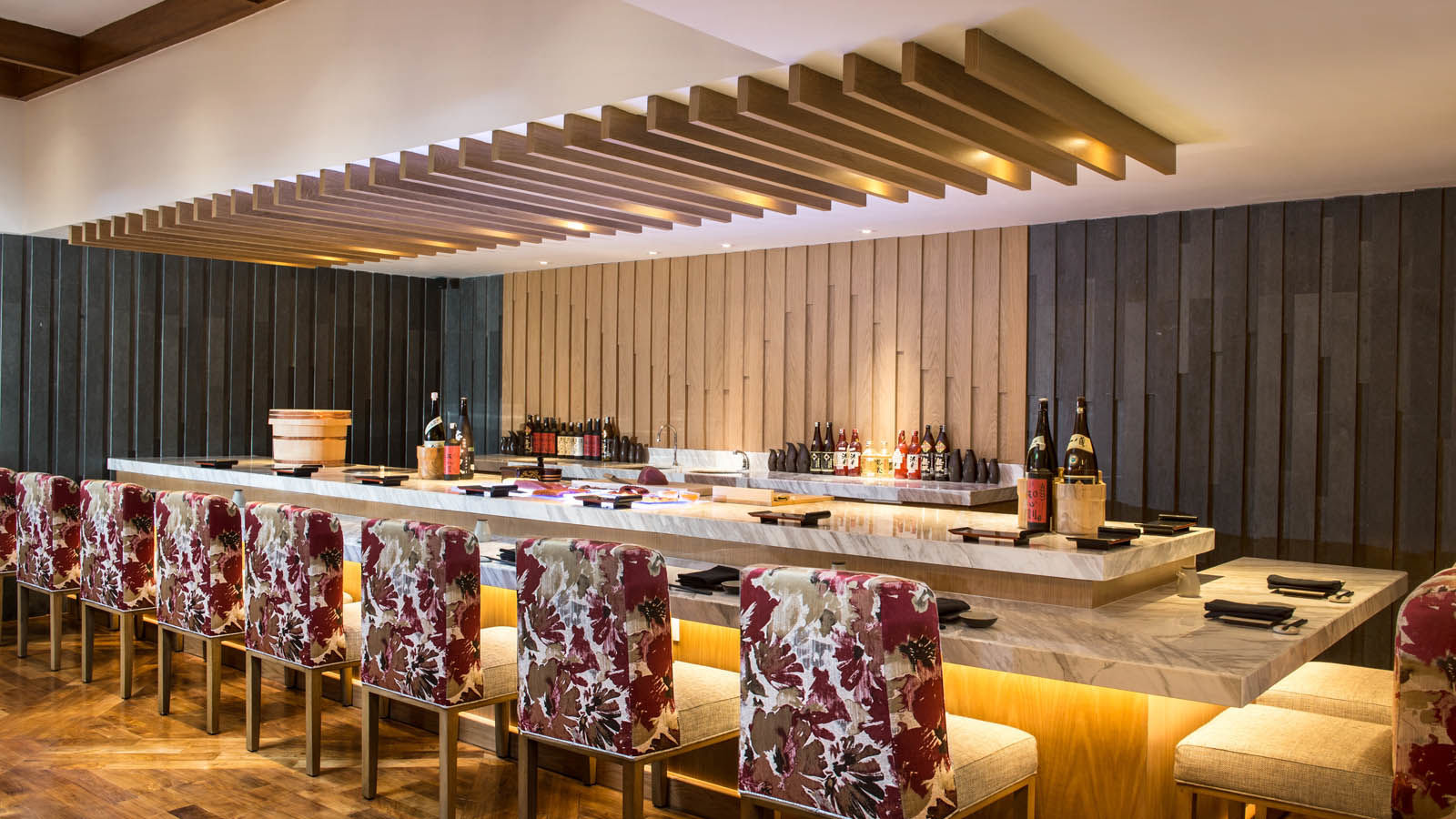 By The Water
Beat the heat and enjoy refreshing beverages without even having to leave the swimming pool. Splash is a casual venue where you actually have to be wet to get served! Sip on healthy juices, tropical cocktails or icy cold beers at our Nusa Dua hotel bar.
Cuisine: light fare
Dress code: resort casual
Hours: 11AM to 6PM
Atmosphere: relaxed
Setting: poolside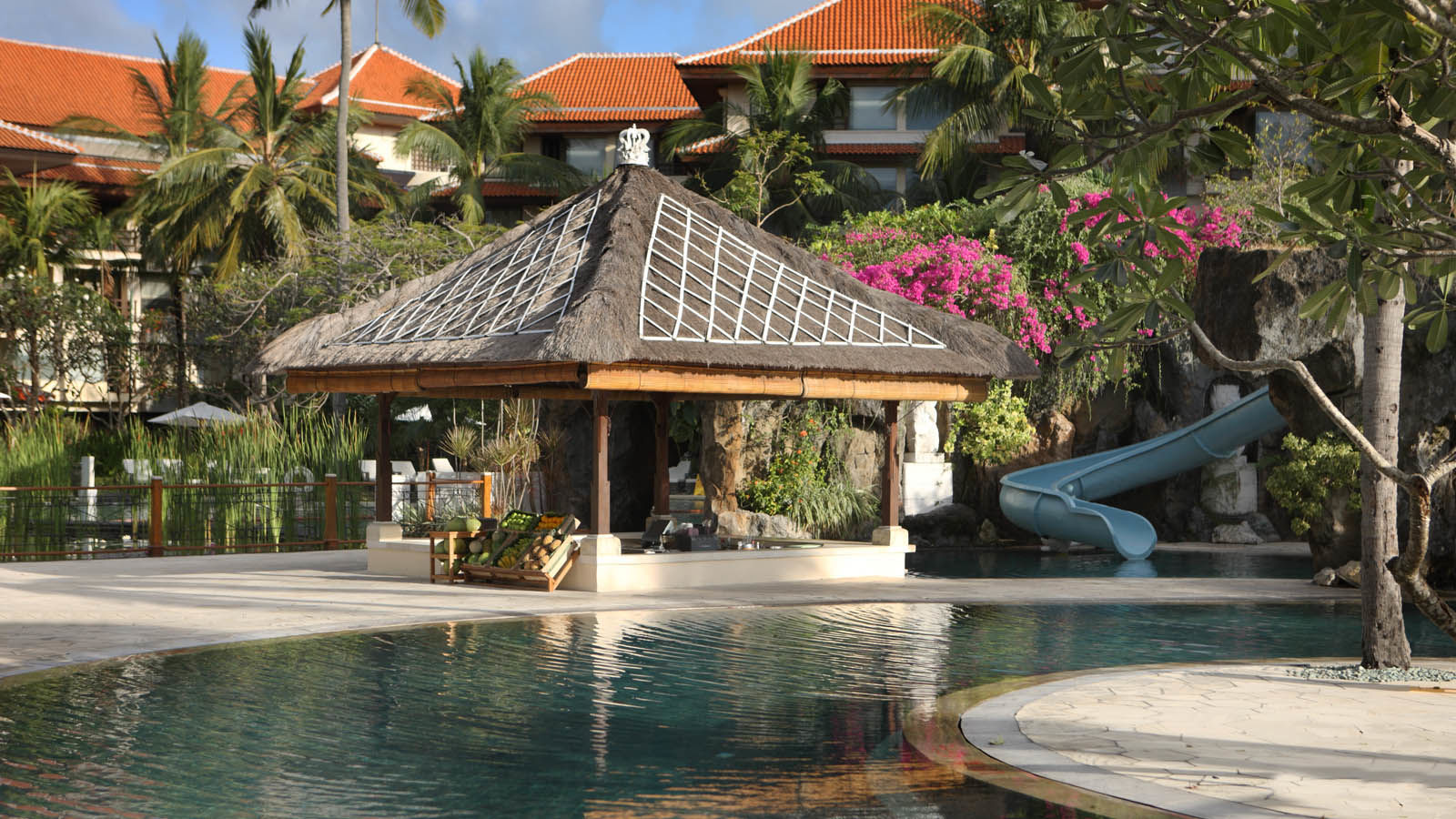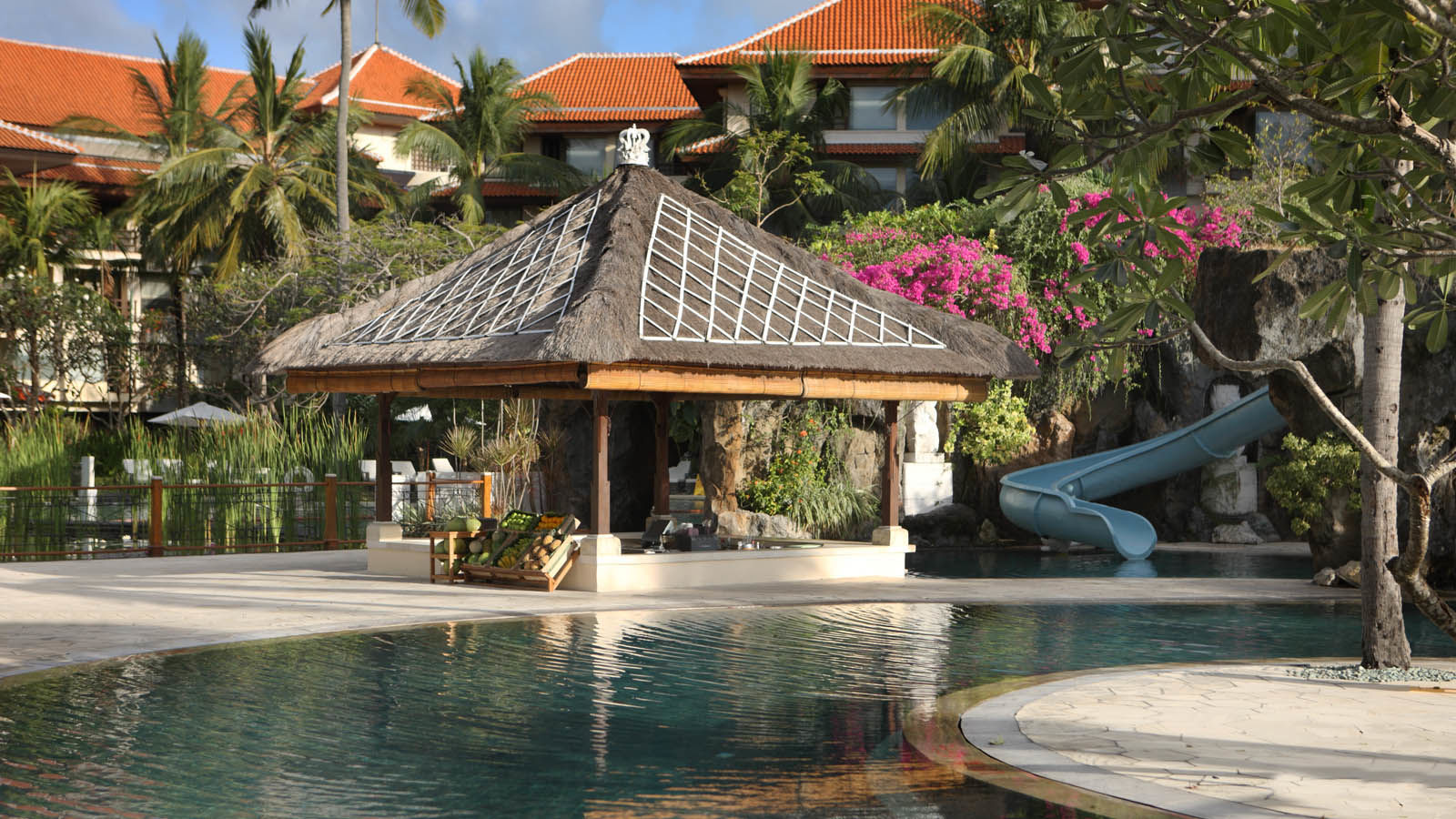 The Bar & Lounge
Tastefully furnished with opaque glasswork suspended over the bar, It is in the heart of our spacious lobby. Enjoy light bite and a full menu of drinks as you take in uplifting views of our tropical garden and pool in an area that extends out towards the Indian Ocean.
Cuisine: international
Dress code: resort casual
Hours: 8AM to 11PM
Atmosphere: contemporary
Setting: lobby; overlooking the tropical garden